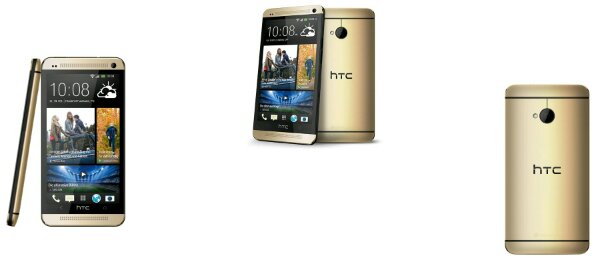 You might have heard of the HTC One, it was our joint winner in the phone of the year for 2013 and HTC continue to sell it in an ever increasing number of colours, the latest being gold.
– 4.7 inch 1080×1920 touch screen for outstanding professional immersion
– Instantly view your personalised choice of content on your home screen with HTC BlinkFeed™
– Master your audio with dual frontal speakers for detailed sound and dual microphones able to detect and adapt to background noise.
– Ultra-fast speed and multitasking thanks to 2GB RAM and a Qualcomm® Snapdragon™ 600, quad-core 1.7 GHz processor
– Capture every detail of a moment with HTC Zoe™, your photo gallery brought to life
Personally I loved the HTC One, but this latest colour option is a step too far, the price also seems steep thanks to Google and LG messing up the high end pricing again.
Currently you can buy it from Expansys for £479.99 here or from Clove for £468 here.