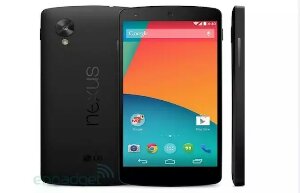 When Google launched its new flagship device the Nexus 5 the writers here at Coolsmartphone thought that getting our sticky little mits on the device was going to be the same debacle that the Nexus 4 launch was ( in stock, out of stock, no stock, no one had a clue where the stock was, hang on there's a unicorn).
The Nexus 5 was a completely different ball game, there was stock on the Google Play Store and in the beginning you could walk into a Carphone Warehouse and get one over the counter for the same price as online.
Well that soon changed with Bricks and Mortar stockists starting selling the device at a inflated price, we saw prices at £440 and up.
Now British retailer Carphone Warehouse is offering the Nexus 5 for £298 a whopping £1 cheaper than Google, either on line or in store.
Source – Carephone Warehouse