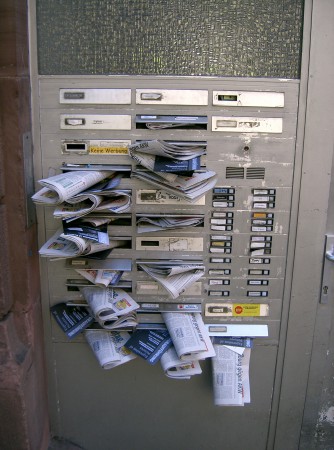 Hello, it's me Gears. Call me Leigh. I've had the man flu for a month solid and this is perhaps the first article I've written without tissues (steady), so you may notice an ounce of exuberance in this particular missive.
Spam. It's a pain in the flippin sausage. Some plonker buys some SIM cards and then sends out a gerzillion texts to the planet about …
a) PPI claims companies and how much cash you're owed (even though you can do it yourself in minutes).
b) Having a "trip or fall" at work and how much cash your owed.
c) How much cash you could get if you have random bits of gold knocking around.
d) How you can magically get out of any debt you might be in.
It's annoying and, even if you've got a brand-new SIM you're bound to get a few. The worst thing you can do is to reply, because then – just like email spam – they know that they've hit a real person.
Sure, some texts are from things you opted into. Competitions are always favourites. If you did a "text to enter" competition then you may find that ITV or a magazine will be texting you with marketing messages. If you remember entering these and you can recall joining then you're probably OK to reply with "stop" and get off the list.
Now, it's probably not that widely known, but you can forward those other spam message to special reporting numbers. It won't stop the issue immediately but it'll highlight the company involved and help to fix the issue.
If you're on ..
O2, Orange or T-Mobile (EE) send th message to 7726 (SPAM)
Vodafone customers need to text 87726
Three customers need to text 37726
So, try fighting back. It's not going to fix the issue overnight, but it'll hopefully put a dent in the constant junk that arrives on our mobiles.