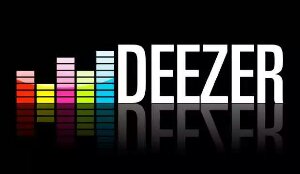 There are currently a multitude of streaming music services Spotify, Rdo, Mog, Sony's music unlimited, Pandora, and Deezer to name but a few.
But due to licencing some services are only available in certain parts of the world. Here in the UK there is Blinkbox music (owned by Tesco ) and in the US Pandora is a favourite service with many listeners.
All the services now seem to offer a very similar listening experience either it being a monthly paid subscription, or a free ad supported, albeit limited, service.
According to the French news agency Reuters the French owned music service Deezer, which currently has approximately 12 million users is in talks with Samsung Electronic's in what is called a "commercial and industrial agreement"
Does this mean that Deezer will come as one of the pre-installed bloatware apps on Samsung device's ? Deezer did come installed in Orange devices here in the UK but this is a relatively small number compared to the possibility of getting on the Samsung platform.
Source Reuters