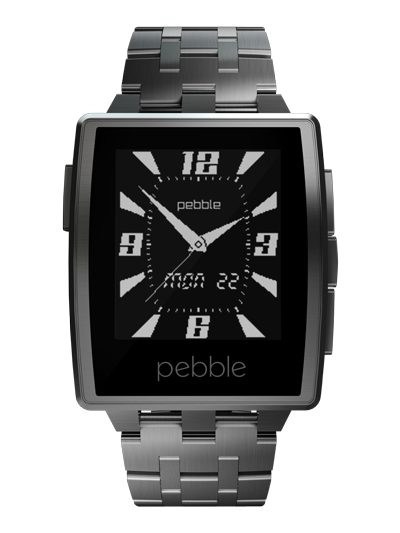 Pebble have announced a second model at CES tonight – the Steel Pebble.
Containing the same internals as the first Pebble, the outside has had a complete overhaul. Out goes the plastic case, and in comes stainless steel, Corning Gorilla glass and a tricolour LED.
Importantly the new watch is still waterproof to to 5 ATM, and as it has the same internals still has a battery that lasts a week.
The new watch is available in 2 colours – brushed stainless steel and Black Matte. Both colours come with two straps – steel and leather.
This new premium casing does come at a cost though – the Steel is $249; a $99 premium over the standard Pebble.
Shipping starts from 28th January, but you can order now from getpebble.com They do ship direct to the UK for free, although don't forget you'll need to add VAT, Import Duty & handling fees on top of that (to give you an idea, I paid about £25 extra on my original Pebble, so the Steel will be more).
There is a nice video of the Steel here , a picture of the black below and more information at the Pebble website link below that.


Link – GetPebble.com