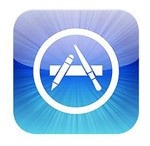 Today Apple announced that the AppStore has generated $10 Billion in 2013. Guess what, $1 Billion of that was in December alone. That's some serious spending on the users part.
Eddy Cue, Apple's senior vice president of Internet Software and Services said the following about the whole exciting period for them.
"We'd like to thank our customers for making 2013 the best year ever for the App Store,"
He also added that.
"The lineup of apps for the holiday season was astonishing and we look forward to seeing what developers create in 2014."
See the full press release below