LG today announced a pair of wearable technology; the Lifeband Touch and the Heart Rate Earphones.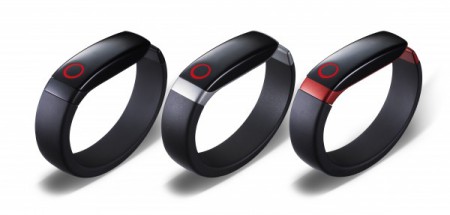 The Lifeband Touch is a wearable band that clips onto your wrist in a similar way to the Jawbone Up or Nike Fuelband. It is designed to monitor the users activity using a 3-axis accelerometer and altimeter. The touch OLED panel on the band lights up when the user moves their wrist and shows key indicators such as calories burned, distance, speed, number of steps and projected pace, visible by swiping a finger across the display. You can then send this data wirelessly to compatible smartphones (iOS and Android) and also receive information from other devices such as the Heart Rate Earphones or other heart rate monitors.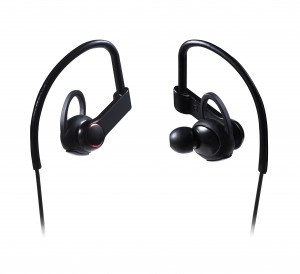 The Heart Rate Headphones have a Bluetooth attachment to allow them to wirelessly send the information from the included heart rate monitor to a Lifeband Touch. The headphones have PerformTek sensor technology to monitor the blood flow and maximal oxygen consumption of the blood flowing round your outer ears all the while letting you listen to the tunes of your choice.
Available in the US in the first half of 2014 and the rest of the world later in the year, they look like a very funky pair; just need a price to be announced.
Source: LGblog