If you've read my review of the HTC One or HTC One mini then you'll know how much I love the "video montage" feature. It bundles together photos you've taken into a fun movie that will help you remember all those little moments from your day.
If you've got an iPhone it's definitely worth trying out My iStory, an app which helps to collect and share those important moments and memories. I have stumbled across it over the festive season and it's already helped to record those thoughts and events which you can then turn into an eBook or slideshow with music and share.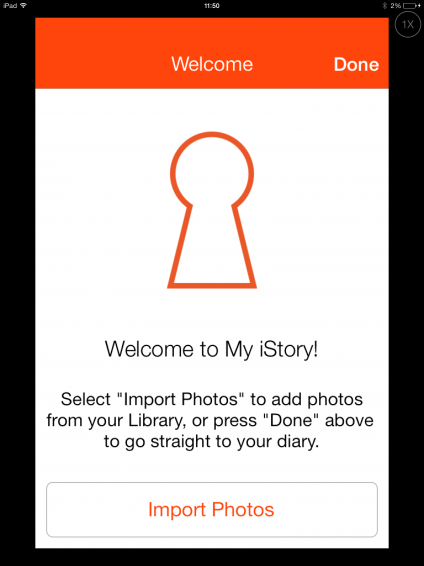 Like a virtual diary it'll let you add a description of your day but with added photos and audio recordings too. This new version, which is available for just $0.99 in the App Store, has been totally redesigned and now lets you bulk-add photos with the dates they were snapped too. Not only that, but you get to geo-tag entries so you can remember exactly where you were on that day with a map view.
The app lets you edit old posts and there's security via a passcode protection to stop prying eyes. A lot better than hiding your physical diary under the bed.
Using the app is really easy. You can import photos really easily and add a description on each one or record a thought using your voice. Your photos can be added to galleries, so in my case I've got myself a "Christmas 2013" gallery with all the relevant photos added in there. It makes organising and filing your shots a lot easier and it's such a simple way of creating a diary of your life.
Here's me on the first screen. It's just a matter of grabbing photos to begin with, and that can be done from your Camera Roll or Instagram..
The app will then pull in the photos and, using the datestamp on the shots, it'll show them in date order. You can then simply jump right in and start adding a description, adjust the date or record a comment about the day. You can also put the location of the shot so that you can instantly see where in the world you were..
A menu pops out from the left edge of the screen which lets you jump into your books, galleries, calendar and a map view where you can instantly zoom into a location and see all those stored memories in one place. In the "Calendar" view you can slide across to a particular month and see all your entries – giving you speedy access to a particular date range.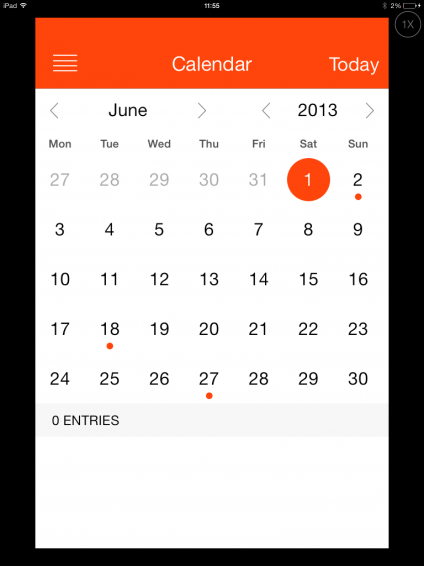 The slideshow function is fun too, and after adding a date range it'll create a nice slideshow with music you've selected. You can save the date range as "Holiday" or "Christmas".
Excellent stuff. It's cheap too, so give it a spin here.