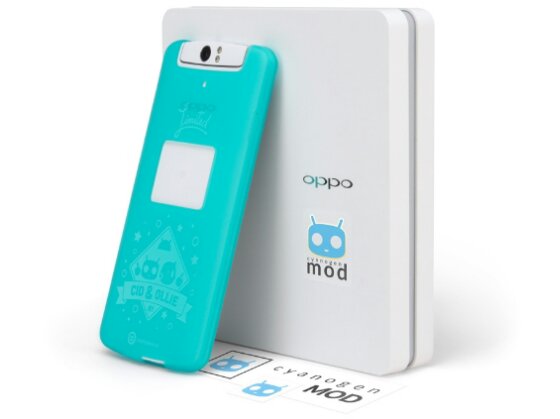 Oppo teased the N1 to death before its recent launch, and now it's Cyanogen's turn as the CyanogenMod Edition nears release. The newly launched CM YouTube channel is now sporting a taster video so we can see why we'd want to opt for this non-standard version.
Focusing on the special features, rather than the operating system/kernel advantages, the video shows off the privacy guard, theme engine, DSP manager and overclocking tools, as well as the unique rotating camera.
Here's a reminder of the N1 CM Edition specs:
5.9 inch display
1.7 GHz Qualcomm Snapdragon 600 Quad Core processor
2GB of RAM
rear touchpad to aid one handed operation
206 degree swivelling main camera with dual flash (note the length of the video)
Remote camera shutter control button
Limited edition box, case and accessories
Price unannounced, but the standard N1 is 449 Euros
The video also heavily features an attractive, petite Asian woman really enjoying the N1 CM Edition experience. This is all very well, but it rather emphasizes the fact that this is a very big phone. The 5.9 inch screen – plus the bulky camera – looks more like a 7 inch tablet in her delicate hands.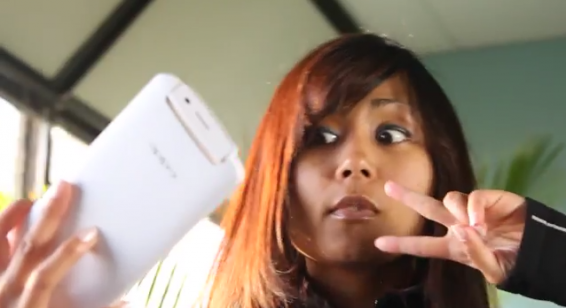 This brings me to my conundrum: I'm very tempted by the Oppo N1 CM Edition, but two things are putting me off –
the lack of 4G LTE support
more importantly, its size
Now, I can live without 4G support. Even though I have a 4G phone at the moment there's no reception locally, although I can see why this would put others off. However, I really don't know if I can live with such a massive phone. My Samsung Galaxy Note and Note 2 were only just acceptable, and my 5″ LG G2 fits perfectly with my requirements. But I'm a geek, and it's the first official CyanogenMod phone!
Maybe I'll wait for the Oppo N7…
There are people questioning whether an official CyanogenMod phone is a bit too niche, however, figures released today show an active installation count of over 10,000,000 installs, with about 10,000 new installs happening every day. That's quite a fanbase if you ask me!


The release date for the N1 CM Edition is Tuesday 24th December, and only then will we find out if my head or my heart has prevailed.
How about you, will you be ordering one of these limited edition beasts?