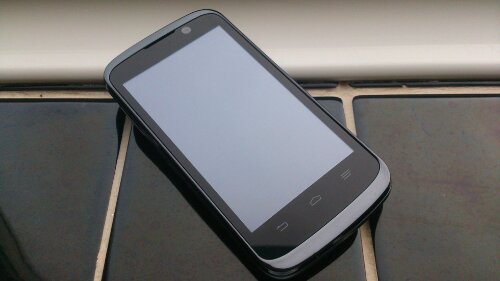 The budget end of the smartphone world is always a tad scary. This, the ZTE Blade V, has a 5 megapixel camera with flash, 4GB of internal memory, a microSD card slot and a quad-core 1.2GHz CPU. That's a good start.
Not only that, but if you're a Virgin customer you can pick one up for £81.99 – and that includes a £10 top-up which will get you unlimited texts and 1GB of internet per month. Non-Virgins can grab the device for £99.99, which also includes the £10 top-up. An even better start.
Powered by Android Jelly Bean 4.1.2 there's a pretty substantial 1800mAh battery which has served me well during my review-time.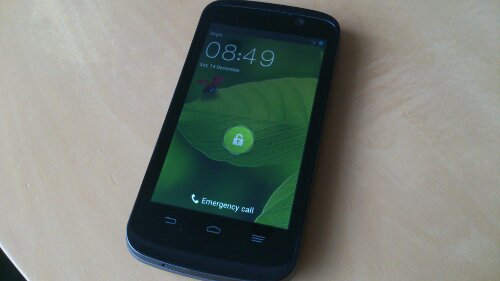 The device, to look at, has a pretty decent design. Sure, that chin is dangerously close to looking "cheap" but it's actually not bad at all. That rear panel, which pops off to reveal the battery, standard SIM and microSD slot. The Blade V has a few tricks up it's sleeve, such as the unlock screen which you can customize using the My-EasyAccess app, if you want to just unlock the phone, that's fine – you just press and hold the unlock symbol. If you want to access your favourite apps, such as the camera or your texting app, that's done by sliding in the direction of your chosen application.
The handset itself has a 480×800 pixel screen at 4″. It's not the most hi-res thing in the world but, come on, for the price-point it's not half bad. The quad-core CPU does a decent enough job and everything seemed to be gliding along quite nicely. There's an FM radio which requires an headset as the aerial and, as usual, there's GPS and WiFi plus 3G connectivity too.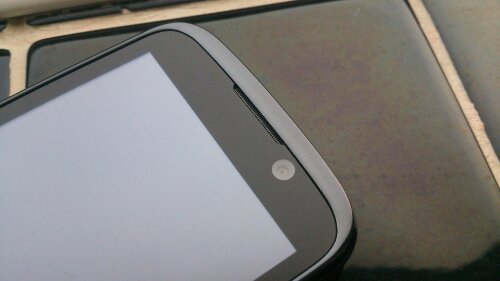 Outside then, and up front there's quite a bit of frame around the 4″ screen. The black section takes most if the front and has the three touch-sensitive keys – home, menu and back. They light up in the dark. Up the top there's a VGA camera so you can do selfies and video calls. Of this particular model there's a polished silver / blue edging around the the top of the phone. It then meets a silver strip before hitting the rear battery cover, which is a dark blue metallic-style panel with the 5 megapixel in the top left (with flash) and an external speaker. The ZTE logo is fairly understated and actually looks rather nice indeed.
The top of the handset has a rather easy-to-locate power button which is, I have to say, ideal for right-handed users. The 3.5mm audio port on the top is here too, as the edging curves towards the back.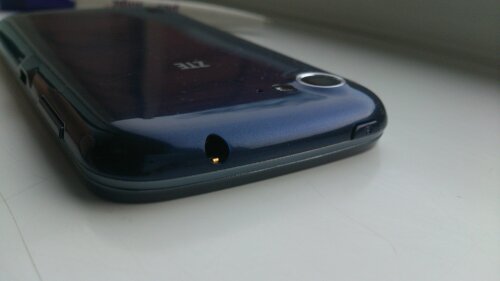 The left side has the volume control and the microUSB port for charging and moving files around. At the bottom is the microphone and there's a noise cancelling one at the back of the device next to the camera.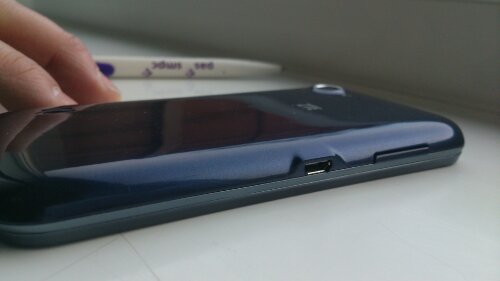 Overall, for such a cheap handsets, it's got a rather stylish design about it and doesn't really scream "cheap". It weighs in at 130g and there's Bluetooth 4.0 to connect your headsets etc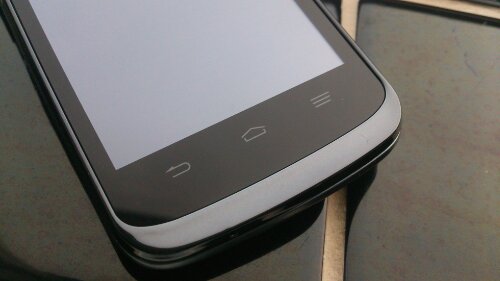 Inside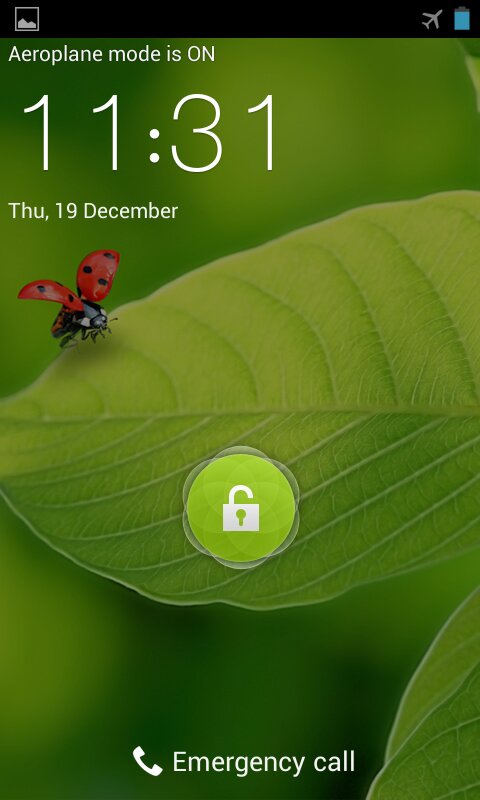 Inside there's pretty much everything you expect from an Android handset. Once you've logged in with your Google account then your contacts, appointments and tasks are all synchronised. This comes into it's own when your dialling someone, as it'll predictively guess who you're calling based on the first few digits or letters you bash into the phone. It makes calling a lot easier and quicker.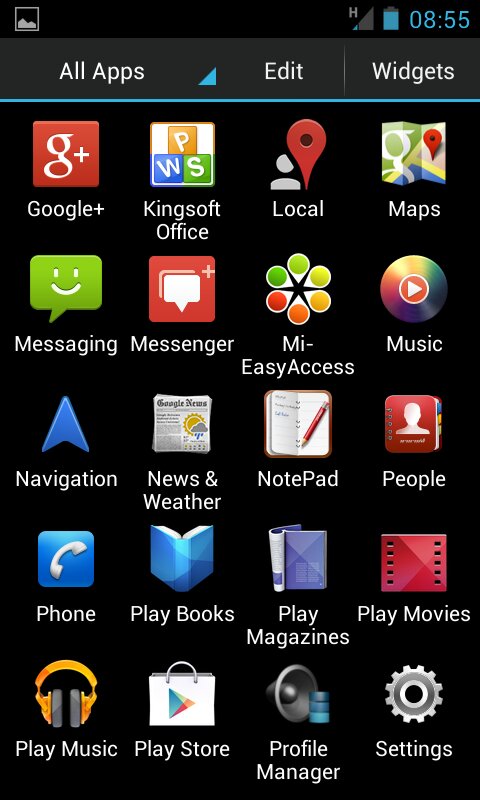 On board there's all of the Google goodness, so you get Google+, GMail, Calendar, the Play Store, Play Movies and Play Books. Not only that, but Google Chrome comes alongside the standard browser and offers the usual browsing excellence.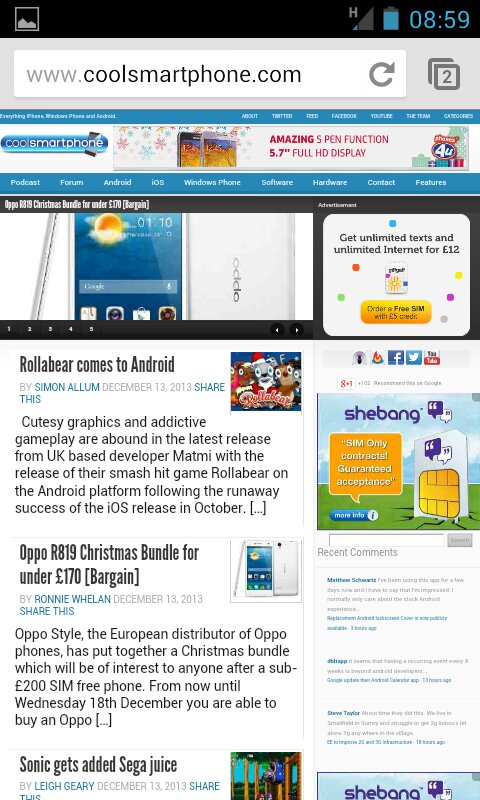 It'll ensure that text is rendered properly on pages and you can read it easily. Not only that, but you can also add Dropbox, Twitter and various other social apps and share files, pictures or music to wherever you want. It'll mean that, even if you've slapped in a 32GB memory card, you can backup your pictures to Dropbox etc.
The handset also has some business credentials, with the Kingsoft Office app here to let you edit and view Office documents and PDF files should you get emailed one of these.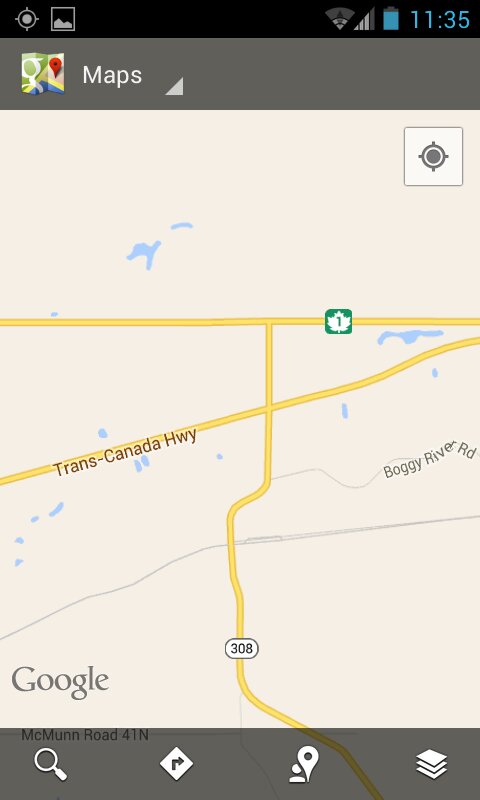 Other handy apps include Google Maps and Google Navigation, so you can use the ZTE Blade V for getting about too. You can get music via Google Music, text with a neat threaded messaging app and there's a Profile Manager, which ZTE have bubbled up to the top so that you can switch to a Meeting mode, General or PowerSaving setting. I should just mention the fact that the TouchPal keyboard is onboard, meaning that you can enter text quickly using the swipe-style entry.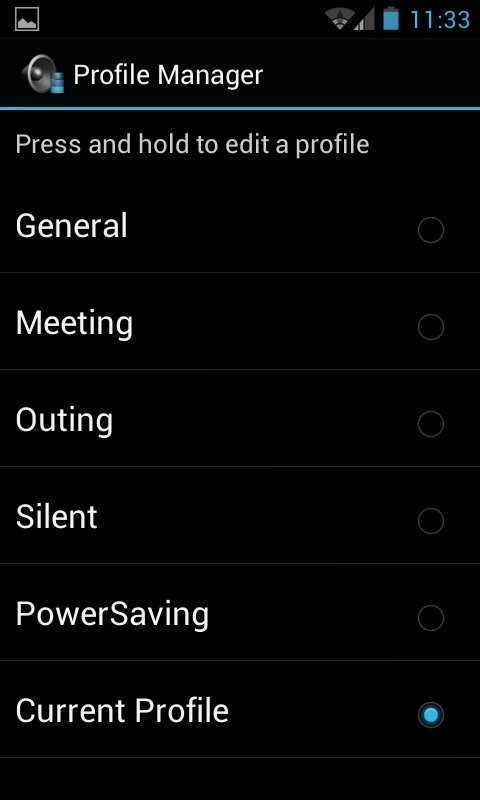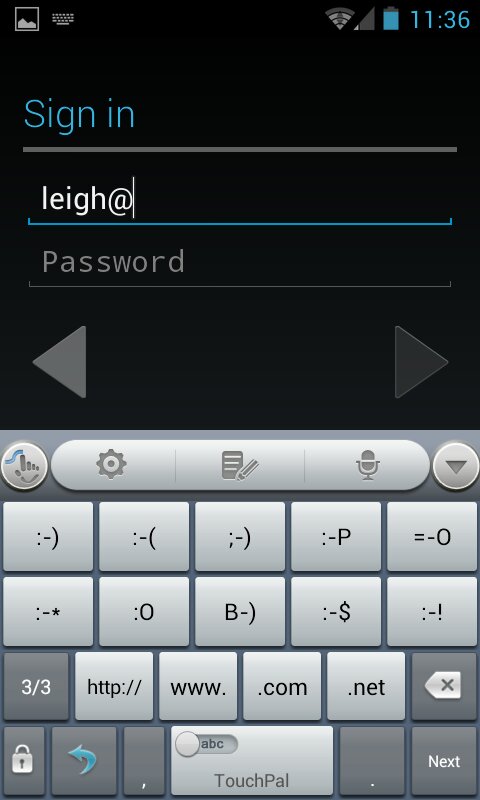 By sliding down the top bar you can easily turn on or off the WiFi, Bluetooth, GPS and more. It means that you can easily adjust the settings of your phone without having to far around in the main Settings screen. Those additional settings will let you backup and restore your handset, adjust the ringtone and messaging noise, plus you can adjust the wallpaper, font size and a whole lot of other things too.
Other apps include a Sound Recorder, Torch, Task Manager, YouTube (you can upload videos directly to YouTube too), a World Clock, Facebook and AccuWeather for checking out the weather conditions here or elsewhere. There's also a classic email client, so if you don't have Google Mail you can setup your standard POP3 account instead.
Camera
There's no dedicated camera button but you can hope straight into the camera app from the lock screen. Simply put, the camera does a fairly reasonable job when taking photos and there's not a great deal of lag, however I've included some shots below so that you can decide for yourself. When you're watching your images and videos in the gallery there's the option to add effects, crop, share and even watch all your stuff in a nice slideshow. You can also set the picture in question to be your backdrop or lock screen.
The camera settings will let you alter the shutter sound, resolution, scene mode (auto, night, sunset, part, beach and more, plus you also get red eye reduction. There's also the ability to add four effects – monk, sepia etc.
Overall, the camera worked reasonably well, but you do have to stand still and be a little careful how you shoot pictures.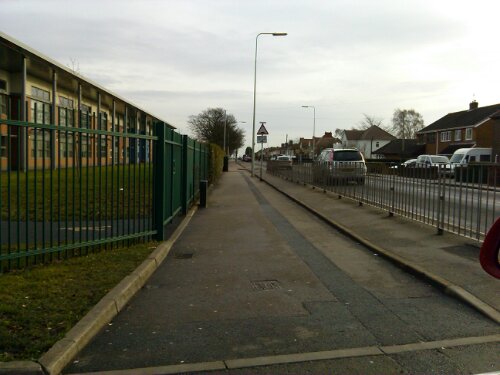 Overall
The only real down point I could find with this device was the screen resolution. The other specs are very good within this price range and, if you're a Virgin customer especially, I really wouldn't blame you for choosing the ZTE Blade V. It's got good looks, a good CPU and a reasonable camera. Sure, it can't match the likes if the HTC One or the Galaxy S4, but for around £82 it's a very decent choice if you're looking for a low-priced handset with good specs.
ZTE Blade V
Value for money - 8.3
Design - 8
Usability - 8.3
8.2
For a double-digit price-tag, some sensible trimmings have been made to ensure that this is a speedy and well-designed handset.