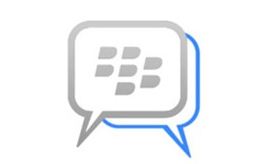 Blackberry haven't fared too well in the handset game in recent times which is in direct contradiction to their newest partner LG.
An announcement made by Blackberry today confirms that the two companies are teaming up in order to bring BBM to all new LG Android handsets starting with the G Pro Lite.
BBM is still widely used across the Middle-East, Africa and Indonesia.
Kevin Shin, VP of LG's Asia marketing said
"The LG G Pro Lite offers an optimized BBM experience with its large, high-quality display and embedded Stylus Pen."
Andrew Brocking, Executive VP for BBM at Blackberry said:
"People across the globe are using BBM to connect with each other and the enthusiasm has been phenomenal, we're extremely pleased that LG Electronics will help bring their customers a more seamless experience with BBM by preloading the app, starting with the G Pro Lite in key markets."
It hasn't been announced how many different handsets will come bundled with BBM or for how long for.
Blackberry have committed to continuing the evolution of BBM  for Android and iPhone users in the coming months, with updates that will include support for BBM Channels, a new service that connects BBM users to communities of shared interests in a very engaging and intimate manner, as well as support for BBM Voice calling and BBM Video calling.
source: Blackberry