The publishers of the massive runaway success that is Hill Climb Racing have launched their follow up title, Fail Hard.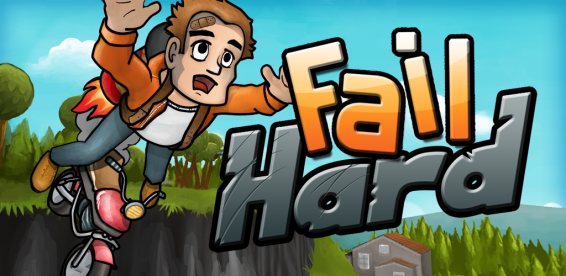 Fail Hard is another physics based game, this time you are a stuntman trying to rise from the bottom to the top via a series of ever more daring stunts designed to enable you to collect coins and upgrade your equipment and abilities.
The game features level after level of challenges, different and fun stunts with amazing obstacles and multiple goals in
each level, smooth and intuitive controls and the ability to earn differing rewards on each track.
Intuitive controls and pleasing cartoony style graphics are abound in this easy to learn and play challenger that is suitable for anyone of any age.
Available for free from the Google Play Store, the challenge for Fail Hard will of course be to live up to the success of Hill Climb Racing.