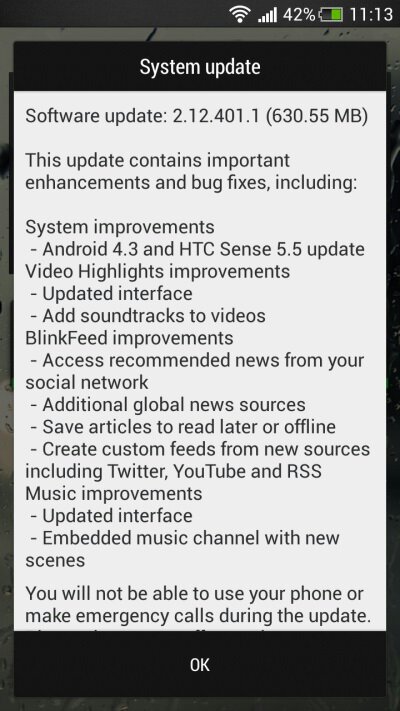 HTC is continuing to keep their promise of providing updates to their recent handsets with an over the air (OTA) update to the HTC One mini.
Android 4.3 improvements are well documented; the update includes improved multi-tasking, music player improvements and an updated user interface. However, the big news is that Sense 5.5 has the option to turn BlinkFeed off completely.
Whilst some people love the social home screen, BlinkFeed is not to everyone's taste and the fact that it couldn't be disabled wasn't a popular feature.
As we discussed in this week's podcast, HTC have improved their game in regards to software updates recently, although HTC One X, One V and One S owners may disagree!
This is a staged roll-out, starting in Europe, but be patient, if it's not with you now it soon will be.
Beware though, it's a chunky old download of over 630MB, so make sure you're on wi-fi or your tariff can accommodate a big lump of data before hitting the update button.
Things are looking up for the excellent One mini now, after a week where it was removed from sale in the UK it's now back on the shelves and getting a fresh new ROM.
Source – XDA Developers who also have the update as a ROM to flash, should you not be able to wait.