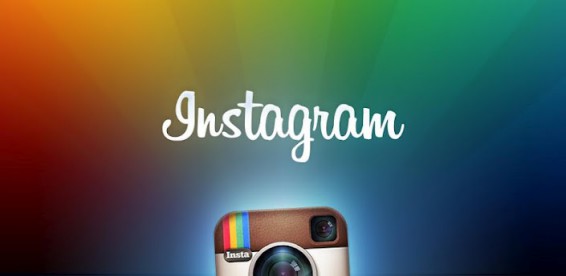 Instagram is rather popular these days, now available on most platforms (even including Windows Phone). It's a photo sharing service that allows you to post pictures and images and your followers can see them, but what if you have a photo you only want to share with one person and you can't be bothered to email it to them? Well you can send them a direct picture through Instagram Direct that only they can see.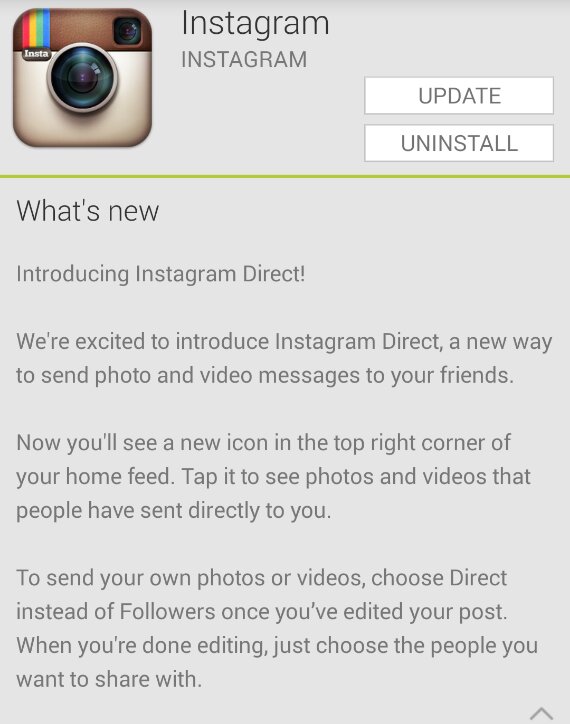 Or as Instagram put it on their blog:
There are, however, moments in our lives that we want to share, but that will be the most relevant only to a smaller group of people—an inside joke between friends captured on the go, a special family moment or even just one more photo of your new puppy. Instagram Direct helps you share these moments.
It is quite straight forward, once you have updated your app (not the Windows Phone version unfortunately) you will see a new icon at the top allowing you to access the direct images, also when you choose to share an image you'll see new options to share it directly instead. Again this is how Instagram describe how it works.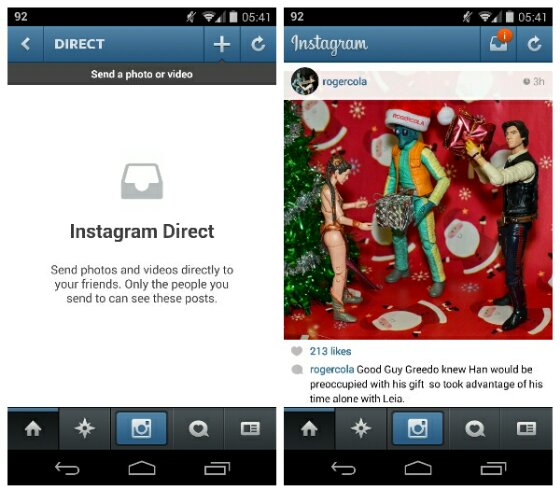 From how you capture photos and videos to the way you start conversations through likes and comments, we built Instagram Direct to feel natural to the Instagram experience you already know. When you open Instagram, you'll now see a new icon in the top right corner of your home feed. Tap it to open your inbox where you'll see photos and videos that people have sent to you. To send a photo or video to specific people, tap the camera button to enter the same simple photo or video capture and editing screens. At the top of the share screen, you'll see the option to share with your followers ("Followers") or to send to specific people ("Direct"). To send using Direct, tap the names of the people you want to send your photo or video to, write your caption, tap "send" and you're done.

After sending, you'll be able to find out who's seen your photo or video, see who's liked it and watch your recipients commenting in real time as the conversation unfolds.

Photos and videos that you receive from people you follow will appear immediately. If someone you're not following sends you a photo or video on Instagram, it will go to your requests so you can decide if you want to view it.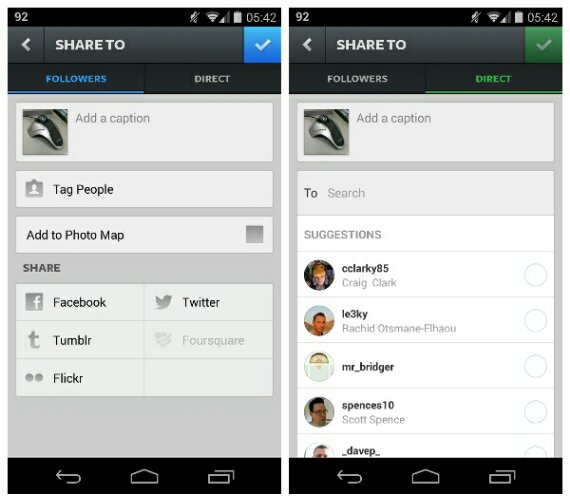 So if you're on Android or iOS update your app and start sending direct images to your friends and if you're on Windows Phone no doubt you'll have to wait for one of the third party developers to add this functionality into their app instead. Personally I think this end up with me getting spammed with pictures I really don't care about, but only time will tell.
Source – Instagram Blog