Tiny Run Seasons is a seasonal version of the Android game Tiny Run.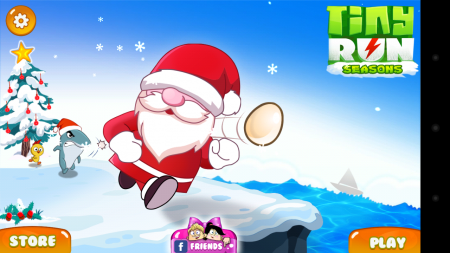 It is in effect a racing game except instead of driving something you are running. In this seasonal version you play as Santa running along snowy levels in a race against such characters as Bruce, a shark; Tiny Jones, a chick dressed as Indiana Jones and Pirate Rex, a dinosaur dressed as a pirate.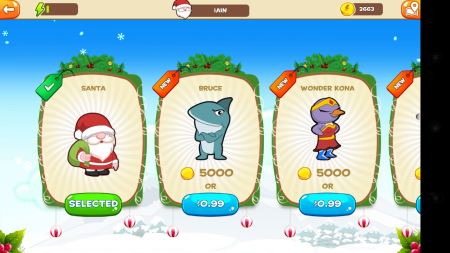 The controls are really simple, you automatically run from left to right across the screen, all you need to know is press on the right hand side of the screen to jump and the left hand side to use the variety of wacky weaponry including fattifying eggs, portals that shift people back to where it was launched and speed boosts you pick up.
Each race has several secondary goals, along with winning, that act as an incentive to get that little bit better. You also earn coins for achieving these goals, not falling off in the level and hitting other racers with weapons.
The game only has 4 levels but is a good introduction to the series with the original game allowing you to upgrade your character using your coins whilst in this game you can only buy the other characters.
If you want to give it a go, it's free on the Play store on the source link below.
Source: Tiny Run Seasons