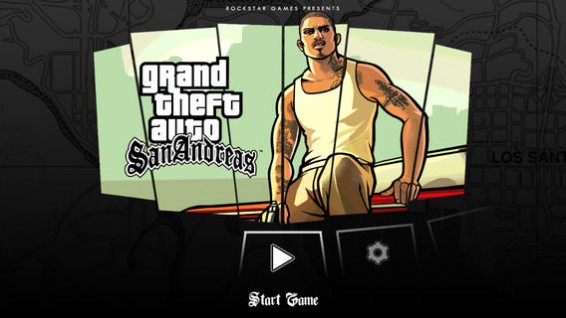 No one realised the potential of the franchise when the original Grand Theft Auto launched way back in the depths of beyond.  The top down splat them up was a great success and was swiftly followed by sequel after sequel with the latest installment becoming one of the fastest selling and highest grossing games in history.
Capitalising on this success, Rockstar, the games publisher have now released Grand Theft Auto: San Andreas to the app store for iOS – however it is currently only available if you are in the US of A.
Priced at $6.99, for obvious reasons you must be at least 17 years of age to download the game which is supported on the following devices: iPhone 4s, iPhone 5, iPhone 5s, iPhone 5c, iPod Touch 5th gen, iPad 2, 3rd and 4th gen, iPad Air, iPad Mini and iPad Mini with Retina Display.
There is no information as to if and when the game will be available for UK users but if you are in the US you can purchase from here.