Chipmaker Qualcomm has announced its new Snapdragon 410. The new SoC chip is to be sub £200 bringing LTE technology to the budget line of handsets as well as the flagship devices.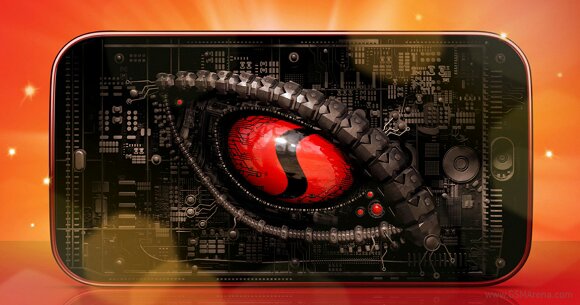 Bringing with it 64-Bit power, built on a 28nm manfacturing process, coupled with the Adreno 306 GPU will allow up to 13MP cameras and Full HD video playback.
Expected to be available to manfacturers in the first half of the coming year for testing it will support all the major Mobile Platforms. We, the general public could see it commercially available in the second half.
With the greatness expected from this chip Qualcomm also boasts it can support not 2 but 3 SIM modules as well as the usual wireless bits they have on their chips, Wi-Fi, Bluetooth etc. All these might not be used by every manufacturer though.
This sounds exciting… I like new Silicone.
Source and fantastic image – GSM Arena