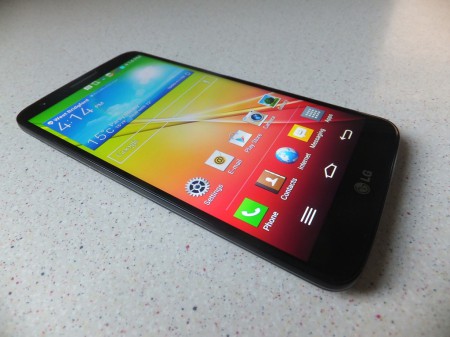 Minis are all the rage right now, we've seen the Samsung Galaxy S3 mini, Samsung Galaxy S4 mini, the HTC One mini and the errr… BMW Mini! Apart from the latter, they aim to take the essence of the highly successful original and re-package it into a more compact form-factor (whereas BMW just made the original Mini much bigger and hoped nobody would notice).
Well, according to information leaked to Greek site Techblog, LG are the next manufacturer hoping to cash-in on the good name of their flagship with a Lilliputian edition – the G2 Mini.
The screen and chassis sizes aren't the only things that diminish when smartphones are shrunken, however. The specs always seem to suffer too. We don't have any information about the specs of the G2 Mini, but I'd be very interested to see a truly powerful shrinkage of the G2.
There's a hint that it could be a 4.7 inch version, which is hardly 'mini'. Android could really do with a compact flagship phone to rival the iPhone, and if LG could stick its corporate neck out with a 4-ish inch screen beast it has the possibility to fill that gap in the market.
Apparently the LG G2 Mini will be officially announced at CES 2014 in Las Vegas next month so, if this rumour is to be believed, we won't have long finished the leftover turkey before finding out what LG are planning.
Source – Techblog