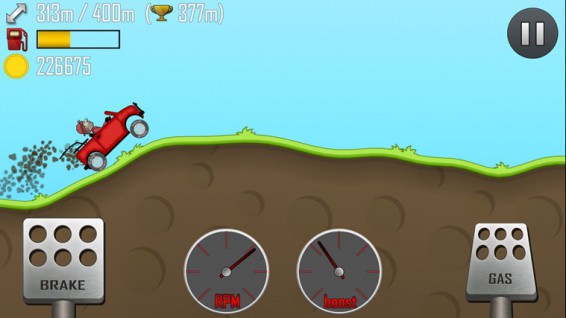 Recently I wrote about the release of the Windows Phone version of Hill Climb Racing published by Fingersoft.
The rather addictive and great fun physics based driving game has wasted many hours of people's time and now it has been announced that with over 140 million downloads worldwide Hill Climb Racing has gone straight to the top of the Windows Phone Charts in several key markets including the USA and Germany.
Toni Fingerroos, founder of Fingersoft said:
"While not being an actual racing simulator, Hill Climb Racing might well be the most popular car game ever. That's quite incredible.  Of course I'm not willing to directly compare our game with such masterpieces as Gran Turismo or Forza Motorsport – we  are in a completely different weight class. Still, when you look at the sheer numbers, we have over double the players of those two franchises combined"
What is in no doubt is the playability of the game, a video of which can be seen below.  Be warned however, you will lose significant amounts of time to this game!!
Hill Climb Racing can be downloaded for free on Android, iOS or Windows Phone