Oppo has revealed that it's planning to release arguably the highest spec smartphone ever, the Find 7.
The new flagship has been teased on the Chinese company's official Weibo micro-blog.
It hints that the replacement for the Find 5 will have a Galaxy Note challenging 5.7 inch screen packed with pixels at an eye-boggling resolution of 2560 x 1440, otherwise known as 2K. This trounces the current full HD displays that only (!) pack 1920 × 1080.
Other suggested specs include a Qualcomm Snapdragon 805 processor, 3GB of RAM and 4G connectivity.
Coupled with the possibility of a CyanogenMod option, and Oppo's reputation for value and outstanding build quality, this really could be the new benchmark by which every other manufacturer will be judged in 2014.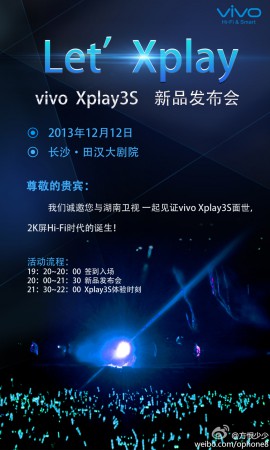 Woah there, cowboy, because a company even less well known than Oppo reckon it'll beat them to market. Vivo – another Chinese manufacturer – have sent out invites to the launch of their Xplay 3S phone on Thursday, which also sports a 5.7 inch 2K display. Details of other specs are sketchy, but a Snapdragon 800 and a large battery are confirmed, along with a range of colours depicted below.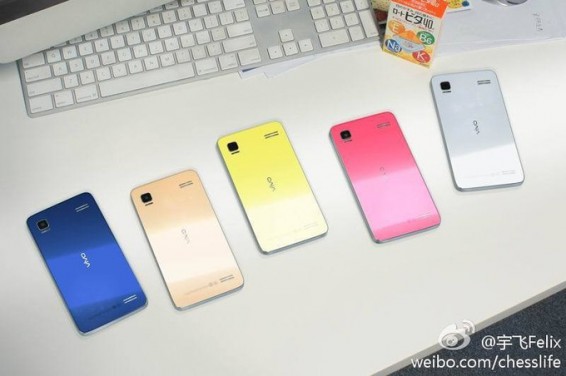 There was widespread criticism of manufacturers developing 1080p displays before they were released, and I have to admit to being a doubting Thomas, but when I saw the Samsung Galaxy S4 for the first time I realised that the difference was obvious.
To counter similar opinions, Vivo has shown a close-up image of various resolutions in order to demonstrate the advantages of a 2K screen (shown below).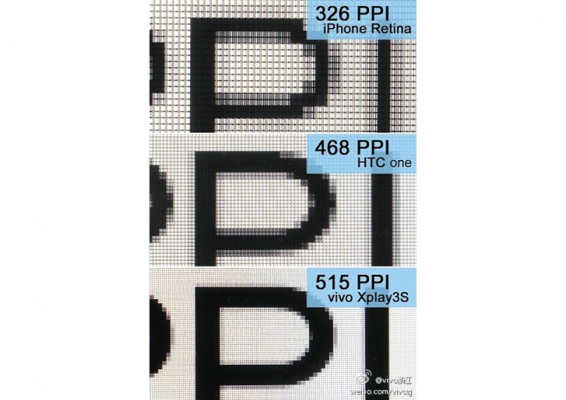 Once again I have my doubts, nonetheless I am still intrigued to see what this new technology looks like to the naked eye.
No matter which handset wins the race to be the world's first 2K smartphone, we are more likely to see the Oppo coming to Europe, unless you're prepared to go through the grey import process which is becoming quite popular these days.
So, are your eyes going to be up to the 2K doorstep challenge?
Sources – GizChina (ouch!) – Weibo/oppo – Weibo/ophone8