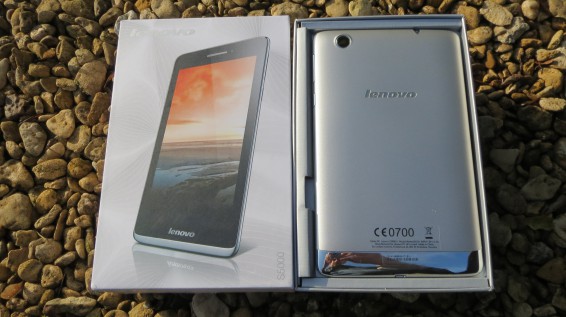 Why haven't Lenovo cracked the tablet market? After all, we all know that Lenovo make great laptops, so they know about portable computing. We also know that the likes of Acer and HP haven't had much success either, so perhaps it's not surprising.
The Lenovo IdeaTab S5000 is an attempt to muscle in on the massive market of sub £200 7 inch Android tablets, currently dominated by the second incarnation of the Nexus 7. Could this be their ticket to the big time? I spent two weeks with one to find out.
Good
Looks
Feels good in the hand
Power manager
Bundled apps
Camera app
Bad
Price
Slippery at the base
Creaky plastic
No app drawer
No mute on camera shutter
What's in the box?
The S5000 comes nicely packaged in a sturdy box containing the charger, a USB cable, instructions, a very odd stand that looks like it's made from recycled cardboard, as well as the tablet itself.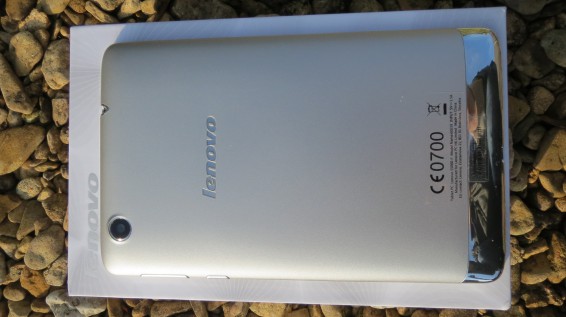 Design
Having never seen an S5000 before I was taken aback at quite how good looking it is.
The back of the tablet is almost entirely grey-ish silver plastic, save a chrome plate effect strip along the bottom, which extends to the front and all around the edge. There's also a Lenovo logo, the rear facing camera and a cut-out for the headphone socket at the top.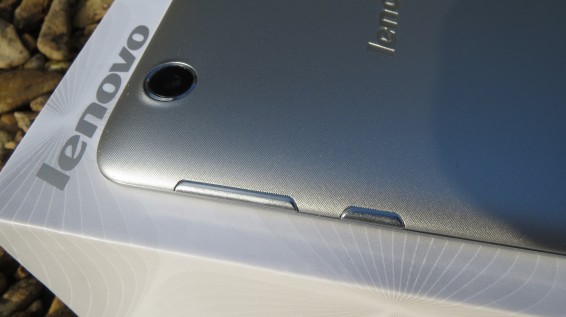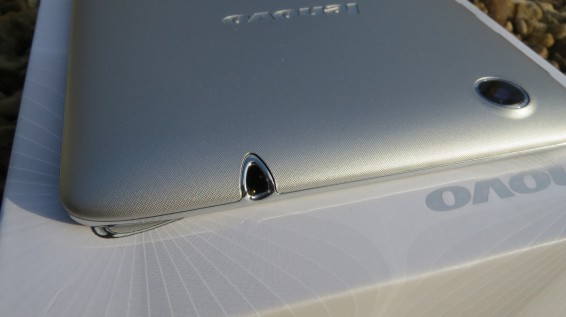 The screen is surrounded by a reasonably large bezel, by today's standards, which houses a speaker and front facing camera, and another Lenovo logo.
The positioning of the speaker, and the mic in the base means this tablet looks like a massive phone. In fact, it would probably make a reasonable VOIP handset, apart from one thing: it's a tablet, and unless you have a head that looks like it should be on Easter Island you'll look ridiculous!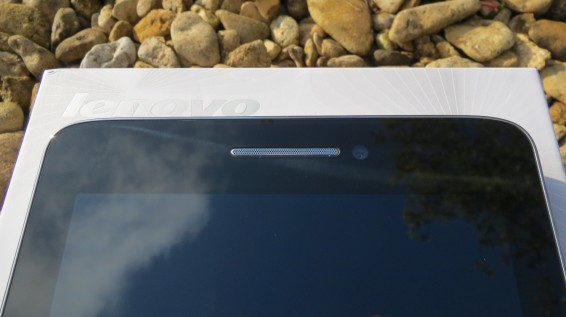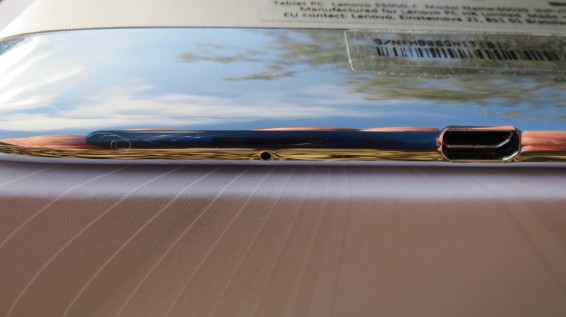 Although the looks are premium, the build quality isn't quite there. The backplate creaks around the edges, and there is some very minor light bleed around the screen. Having said that, whilst these are minor annoyances, they don't spoil the overall experience.
The one thing that did spoil it though was that chrome bezel wrapping around the back. Because it so smooth it caused the tablet to slip down my hands whilst I was typing in portrait orientation. Luckily the screen rotates a full 360 degrees, which enabled me to use it upside down and eliminate the issue. However, this caused problems in itself as I would then inadvertently hit the power or volume buttons with my palm. Rather annoying when trying to type up a long review of a Lenovo tablet!
Hardware
Processor: 1.2GHz quad-core MediaTek
RAM: 1GB
Storage: 16GB
Bluetooth 4.0
GPS
Camera: 5-megapixel rear, 1.6-megapixel front
Battery: 3,200MAh
There are two hardware points that matter to me most on a tablet, after build quality: the processor and display. The camera and internal storage are now secondary.
Processor
The processor is a perfectly capable MediaTek Cortex-A7 that doesn't set the world alight, but certainly doesn't cause the horrible lag that a lot of budget tablets exhibit.
The processor does have a helping hand from a gig of RAM, although it would have been good to see that doubled.
Lenovo use MediaTek processors in a lot of their Android tablets, which means very little to the average user but, historically, they've been notoriously difficult to root, and therefore there aren't a great deal of custom ROMs or hacks for them. If you like to tinker you will probably be better off elsewhere.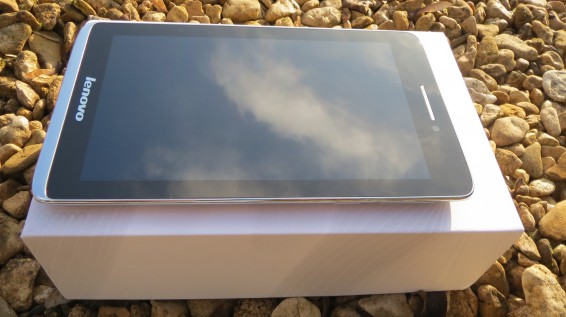 Display
The 720p HD display is adequate, but outdated at this price point. Don't get me wrong; it's bright and clear, with good contrast and no dead pixels. However, whites are a little grey and colours slightly wishy-washy.
If you're use case is reading books and watching funny cats on YouTube then you won't have any complaints, but if you're going to be streaming movies or enjoy high quality photos you're going to feel let down in comparison to the excellent Nexus 7 (2013).
The GPU is equally adequate – Angry Birds and Candy Crush look great, but more demanding games and videos suffer from slight lag and maybe even dropping some frames.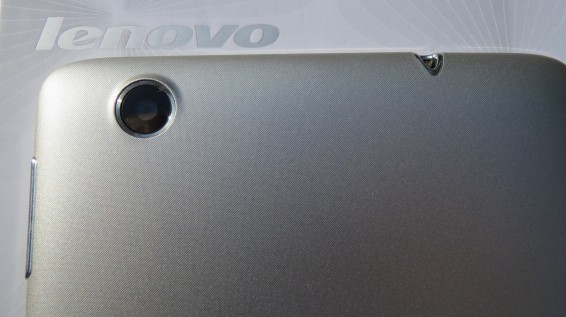 Cameras
I see more and more people taking photos with tablets. Every time I wonder why. I don't know of a tablet that takes as good a photo as a modern low-end smartphone, and most people carrying a tablet around with them will have a phone that's even better than low-end which is easier to hold, with a better lens and higher pixel count.
I have taken some photos that are included below. I've seen worse, but they are decidedly average. Seeing as the Lenovo is without flash the only way to get an image in the dark is though drastic post-processing, and that gives a horrible grainy appearance.
It's a shame, because the camera software is packed with the sort of features normally only on phones. An excellent choice of modes and effects are totally wasted.
Oh, and even in silent mode the choice of two shutter sounds are still audible. A minor thing, but very annoying when I was trying to take photos for this review whilst in the office (in my lunch break, of course!).
For what it's worth, here's a gallery of sample photos I took:
Other
Storage splits opinion nowadays – some people are frustrated by the lack of expandable storage, whereas others are happy that cloud services will fulfill their needs. I've swapped sides of this divide recently and I'm no longer fussed by the lack of a microSD card slot. However, if you are then cross the Lenovo off your list. Out of the 16GB on board I was left with around 12GB of usable space after the operating system, etc. is accounted for.
What we have here is the wi-fi only version of the S5000, there is also a 3G option available at a premium. The wi-fi range was good, but it doesn't support 802.11ac. I'm sure this is of little consequence to most people, but it would have made a nice stand-out feature to laud over the Nexus 7 (2013).
Oh, and the sound quality out of that single front facing speaker is atrocious. It makes listening to music sound like you're on-hold and you've turned on the speakerphone of your home phone. Mercifully, earphone and bluetooth listening is far better!
Software
Android 4.2.2 Jellybean is installed out of the box, but Lenovo have promised a jump to 4.4 KitKat "soon".
There is an unfortunate amount of skinning applied throughout the operating system, some of it is very much a matter of taste cosmetically, but the most conspicuous 'feature' is the lack of an app drawer. Yes, Lenovo have actually applied a skin that removes core functionality of Android. We've seen this before in Huawei's EmotionUI. I don't like it there, and I don't like it here.
Click the thumbnails to see the home screens:

It's not all bad though; the built-in file manager is excellent, as is the power management app that gives a huge number of options for getting the best life out of the tablet. I have to say that even with my heavy usage scenario I only had to charge it three times in the two weeks I've had it.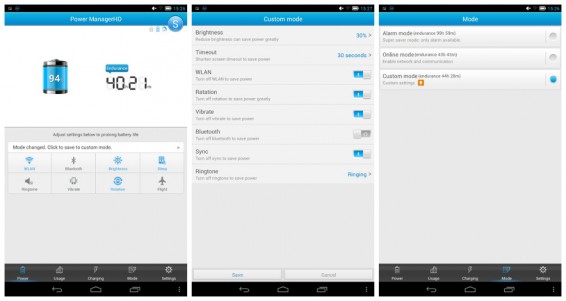 There are some nice bits of software bundled with the tablet. If you don't like the Lenovo file manager you've got the option of ES File Manager as well. There's also Kingsoft Office, Accuweather and Norton Mobile Antivirus. None of the above are difficult to find in the Play store, but will be useful to the first time buyer who may initially struggle with the idiosyncrasies of Android app downloading.
Accessories
OK, this one made me chuckle, but it is quite a good idea. The advertising literature states that this tablet comes with a stand. I don't know about you, but when I see something like that I assume there's a metal or plastic plinth or clip that allows for multi-angle viewing. Instead I got this: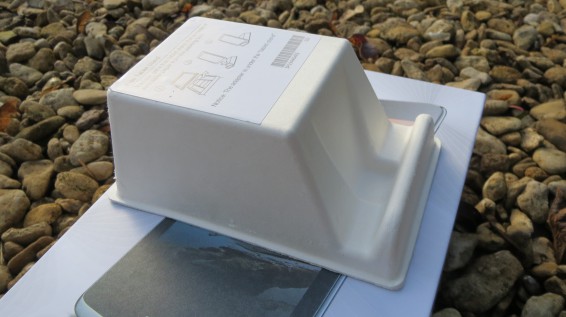 It's actually made of molded reinforced recycled paper. It reminds me of something you might find eggs in at the supermarket. It does, however, do an excellent job of holding the tablet in both portrait and landscape orientations, and is very light. It just looks, errr… well, cheap. Certainly not in keeping with the classy looks of the tablet. Bonus marks for tree hugging though.
Conclusion
The Lenovo Ideatab S5000 certainly turns heads. It looks great and has prompted comments whenever anyone has seen me with it. It has one major flaw, however – the Nexus 7 (2013). I've tried to keep clear of this comparison as far as possible, but when it comes down to it a punter is going to use the Nexus as a benchmark to which others will have to compete.
If the Nexus 7 (2013) didn't exist I'd be giving the Lenovo a reasonably good write-up, but it does, so I'm not. To be fair, this would be a really good little tablet for £130, but it's not, it's £179 and it just can't compete.
Lenovo Ideatab S5000
Design - 9
Hardware - 6
Software - 6
Camera - 4
Screen Quality - 7
Battery Life - 9
6.8
Capable device, but only buy if looks are more important to you than function.