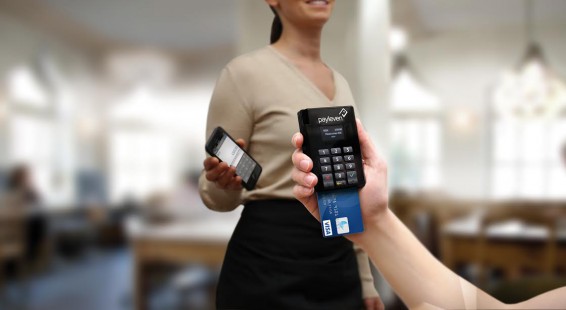 I like to show my family just how rich and successful I am, so just last week I was making use of a discount voucher in Pizza Hut. After gorging myself on large amounts of "endless salad" and "unlimited soft drinks" I was sadly too fat to walk to the till to pay. Luckily the lovely waitress lady brought me one of those mobile payment machines so that I could whack my debit card in.
Now, I don't know a fat deal about these machines other than the fact that the waitress sometimes pre-ticks that "Add tip?" question. They look, to my untrained eye, a bit expensive. So, if you're running a business and want to take payments, getting the necessary kit is going to set you back a bit. The guys at payleven have a solution, and you already have half of it – your smartphone.
It's easy to get going, you just need the free payleven app (available on iOS and Android) and a payleven Chip & PIN device. The two connect via Bluetooth, then you (as the retailer) just enter the payment amount on your phone whilst handing the Chip & PIN device to your customer. They enter their PIN as normal – a screen on the reader will let them know what's happening. After everything is complete you can enter an email address for the customer on your phone to send a receipt. It's that simple.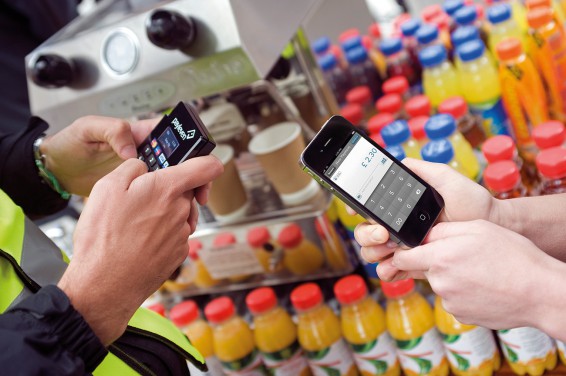 Want a paper receipt? Well, if you want you can email an online printer and have a real paper receipt that way. You can even add a photo of the item and a description for the receipt too if you wish. You also get a transaction history section where you can resend receipts later too.
There's no hidden fees or contracts, they just charge 2.75% fee of the transaction value, so if you sell a £50 item they'll take £1.25 of that and the Chip & PIN device is just £59.95.
This is a properly mobile solution, so you don't necessarily have to run a cafe or a butchers. You could run a market stall or a burger van – as long as your phone has a data connection you're set, and it's fully secure.