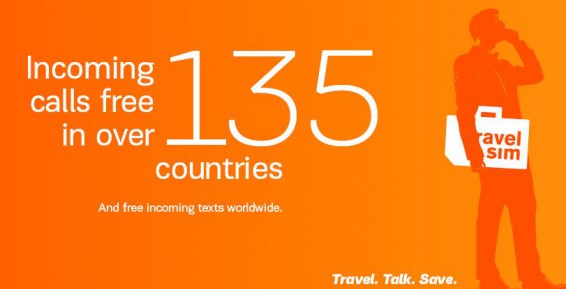 Just recently I received some stickers from a mobile anti-virus company because I'd mentioned them in an article. So, on that premise I'm going to mention Cancun a lot in this post in the vein hope that some lovely holiday company lose their mind and send some free tickets.
Apologies, I'll actually let you know what I'm going on about now. It's a cheap solution to making and receiving calls when abroad – TravelSim.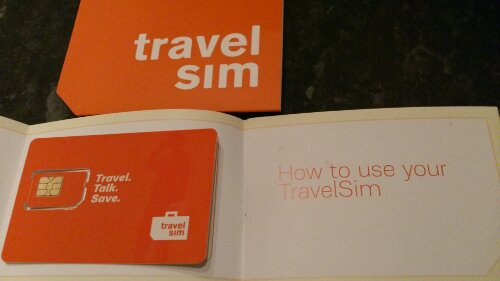 Over the years we've covered a number of ways to keep in touch when you go abroad. You can sign up for a special roaming bundle with your operator, you can rent phones to go abroad with, you can sit in your hotel room and use Skype / Facetime or you can unlock your phone and buy a local SIM when you land. They're all good solutions, but all have a number of negatives.
TravelSim is a company that is new to me. They supply you with a SIM card (it's a standard-sized SIM that can split down into a micro SIM) and a mobile number beginning with +372. More on that in a moment.
That'll no doubt answer the first question – yes, you need an unlocked phone to put this in. The guy down your local market can unlock your phone or you can get it done online. Failing all that, you can probably get a really old Nokia from eBay for less than it would cost to unlock your smartphone, plus you're safe in the knowledge that you're only carrying your cheap phone around – let's say – the beautiful beaches of Cancun.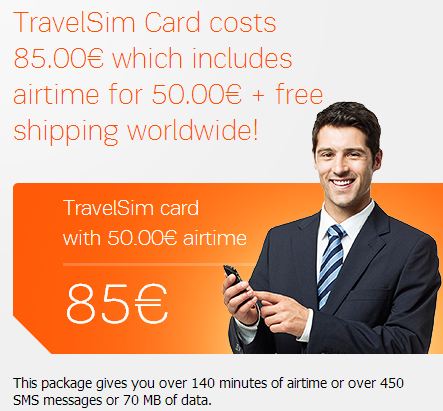 Outgoing calls
To get going, you'll need to buy the SIM. It includes credit bundled into the card, and you can purchase one here or top-up your existing card. A TravelSim Card costs €85, which includes €50 and free worldwide shipping. As for the calling costs and coverage, TravelSim have an interactive map which details how much everything will cost. In Spain, as an example, it'll cost you around 29p per minute to make a call and the same amount for each text. That's actually a bit more than it costs on Orange if you're roaming in the same country (24.5p) and way more than the 8.1p Orange charge for a text being sent from Spain. However, I should point out that the charges specified by Orange are for calling from Spain back into the UK. The charges for TravelSim are for calling from Spain to any other country, anywhere. The data is cheaper though, with TravelSim charging 32p per MB and Orange charging 45.9p per MB.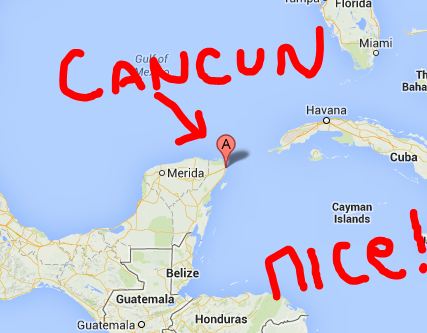 However, if we go further afield things change somewhat. In, for example, Cancun, TravelSim will charge 32p per minute for calls, 29p per text and 58p per MB for data. Compare that to Orange, where you'll get charged a massive £1.75 to make a call back to the UK per minute, 50p per text and a rather hilarious £8 per MB for using data. Yes, you read that right – £8. Yes, sure, there's "travel bundles" available with various networks, but here we're comparing their advertised rates.
Video overview
Here's a look at TravelSim in action..
Incoming calls
The major kicker though is the cost to receive a call. If you take your Orange mobile to the beautiful, delightful, gorgeous beaches in Cancun, you can expect to pay £1 for every minute of talk-time when you receive a call. In Spain you'll need to pay 7.1p per minute for the privilege or receiving a call (by the way, you can see the effect that the EU regulations have had on the market when writing articles like this).
With TravelSim you don't pay ANYTHING to receive calls. How does that work?
Well, when you go abroad with your normal UK mobile the people calling you are never penalised. They're calling your UK mobile number. If you're abroad you pay for the privilege of answering that call, not them. With TravelSim you're provided with a +372 number.
Where's +372? Well, it's Estonia. They're in the EU and you can do one of two things..
a) Either redirect your normal mobile number to your TravelSim +372 number while you're abroad (thus sending your callers to your TravelSim number without them knowing)
– This has the advantage of not having to tell your callers about the new TravelSim number. It does, however, mean that you'll need to pay the charge to send the call from the UK to the +372 (Estonian) number, but if you get a package (Orange do a bundle which will cost you 15p per minute) it'll mean that you only pay 15p to receive that call per minute. Other networks are even cheaper, for example giffgaff charge just 12p to call Estonia from a UK giffgaff mobile.
It's best to check, because the charges are all over the place. For example, Vodafone charge £1 per minute as standard to call the rest of Europe from the UK. Basically, if you're going to the USA (or, perhaps, the warm and sunny Cancun) you can ask your UK mobile operator for a UK to Europe calling bundle, then redirect your UK mobile from your usual answerphone number to the +372 number you have with TravelSim.
b) Tell your friends / colleagues to call you on your +372 number. That way, they'll have to pay the international dial charge.
However, there is an option C….
Free calls to TravelSim from Skype
If your friends use Skype, they call call your TravelSim number for FREE They'll need to use a slightly different format for your TravelSim mobile, but it means that the Skype user gets to call you free. You pay a small charge of around 12p to receive the call (per minute).
Now, I could open up a whole can of worms here and say "Why not get yourself a Skype number, redirect your UK mobile to it, then have the Skype number redirect callers to your TravelSim free number, then you can answer it?" .. but I think I'd be confusing myself.
WebCalls
Yes, there is another way. If you're in China, Australia or maybe even sunning it up on the beach in Cancun, people can open their laptops and dial your TravelSim number using WebCall. They merely need to whack in your number and, through the magic of a Flash application, they can call you for nothing. You just pay 12p per minute for the privilege of taking the call. Good huh?
Other services
In addition to all this TravelSim have a stack of other features, including the ability for you to have a +1 number if you're in… let's say, Cancun (or the USA, Canada etc). This means that people can contact you on a +1 number, and when you call out, you'll present a +1 number – just like a local! 🙂
Overall, it's served me well, but we're going to give it a full test drive on our next visit abroad, when we'll post a follow-up story. I did like the fact that there was no nasty surprises as it was all included in the bundle I purchased. There's also an online portal where you can keep track of your remaining airtime too. Get more info TravelSim.com