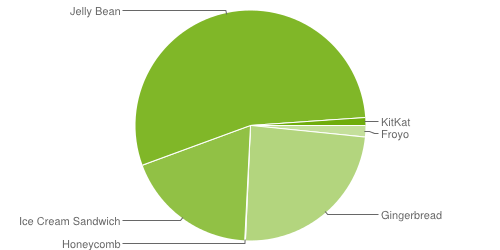 Fragmentation. It's the bane of Android's life. Not only that, but they have to publish the figures regularly so developers know what they have to account for when coding apps. There's no hiding from it!
This time around we see that KitKat makes an entry with only 1.1% of devices on the latest version (not really surprising considering it's only really on Nexus devices and custom ROMs at the moment).
Jelly Bean is leading the way at 54.5%, which is a welcome sign that many handsets are within a biscuit isle of being up to date, while Gingerbread is still alarmingly high at 24.1%.
Other obsolete versions are dropping away, with only a few unfortunate Froyo and Honeycomb owners clinging on.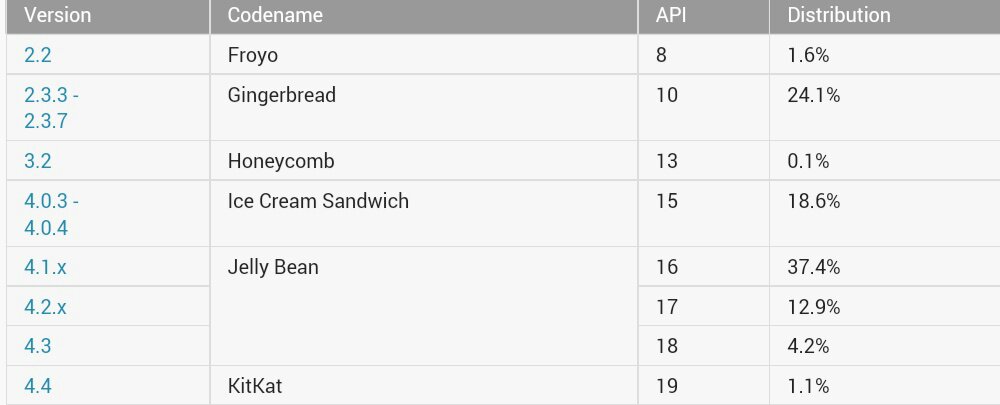 Full figures can be seen in the chart above. Let the fragmentation debate begin once more.