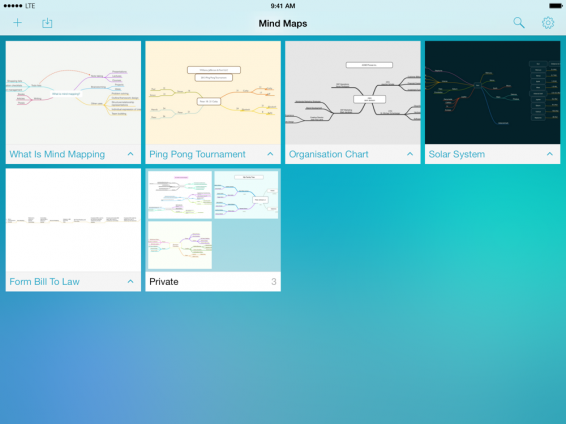 If you haven't come across it, Mindnode is a rather good Mind Mapping app for iOS (and OSX).
Mindnode has just released version 3, which like lots of apps recently, is exclusive and redesigned for iOS7. The results are quite beautiful, with a new theme, redesigned document browser and sharing options.
The update also includes a new webservice for displaying Mindnode documents in a web browser – an important feature for an app that uses a proprietary file format.
There are also some functional improvements, such as cross connections between nodes, improved text editing and rich text support.
In all a great update to an already good app.
Link – Mindnode in App Store