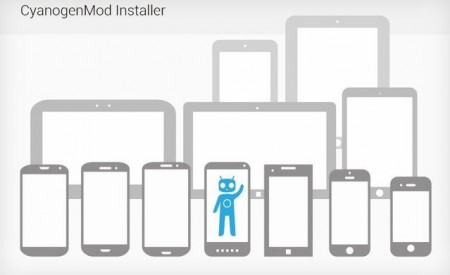 Some things never go smoothly, do they? Cyanogenmod posted on their blog last night that their Installer had been voluntarily removed from the Play Store after a Google request citing the fact that as it encouraged people to void their warranties which is against the Play Store policy. You can see the full blog post here.
The Windows installer basically helped you root you phone and prepare it so you can replace Google's Android operating system with a modified version called Cyanogenmod. The Installer is still available to download from the Cyanogenmod site but there is no word on if or when it will be back on the Play Store. Whilst Google are happy to promote their good attitude to open source software they have apparently drawn the line here and it will be interesting to see what happens next as Cyanogenmod have a lot going on at the moment.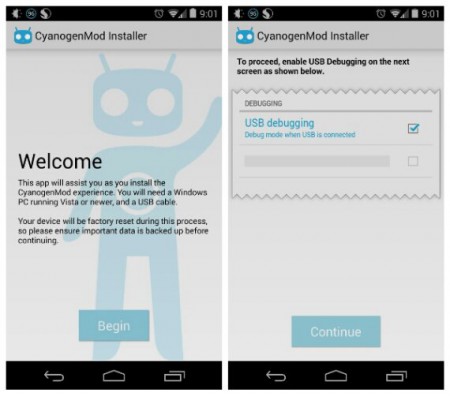 When it was announced that Cyanogenmod, one of the most highly respected group of Android rom creators on the web, had become a company and had plans to put their ROM on the immanently released Oppo N1 there was an unannounced hurdle to overcome; gaining Google's approval so their Play Store, Gmail and the usual group of Google apps could be installed. Cyanogenmod (and the many other talented ROM makers such as Paranoid Android and Pacman) usually avoid any problems with Google's legal team by using the open source code for Android to create their roms and leaving it up to the users to install the Google Apps themselves. However on a phone supported by a hardware manufacturer this software is more or less a prerequisite and as such they Cyan team have had to work long and hard to comply to all of Google's terms and conditions so to ready the software for a December release sate but there was a promising looking tweet posted on Twitter this morning: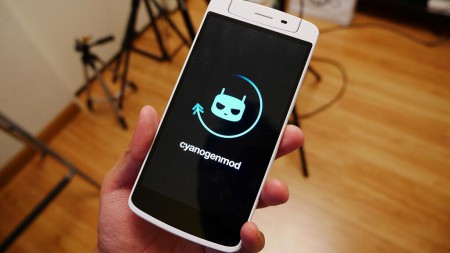 So it seems things are on track for the December Cyan-flavoured N1 then.
Is this a brave new step to challenge the status quo? Or a seemingly benevolent giant toying with a fly before swatting it? I am personally very eager to see / hear about the Cyanongemod N1, what do you think? Feel free to post any comments below.