Having a locked phone can be rather annoying, not only do you often have bloatware to contend with, it can also be tricky if you want to swap to a different network at the end of your contract. You'll also have problems if you want to sell the phone on.
Previously Three used to charge you £15.32 for the privilege of unlocking your device but no more – it is now free, nothing, nada, zilch. Note it needs to be the original account holder who gets the device unlocked.
This brings them in line with O2 who have offered free unlocking for some time for contract phones and means they are considerably cheaper than the £20 charged by Orange and T-Mobile. Vodafone charge £19.99 in first year of contract but nothing after.
Whilst they haven't publicised this yet, it has been confirmed by their Twitter team and the Three site no longer mentions a fee, although the summary text in a Google search does.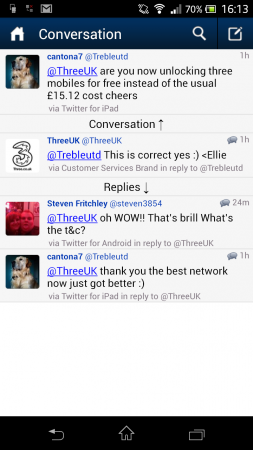 If you're on Three and want to unlock your device then call 333 – option 3,3,1 or head over to the Three website here
Sources: Hotukdeals and Twitter