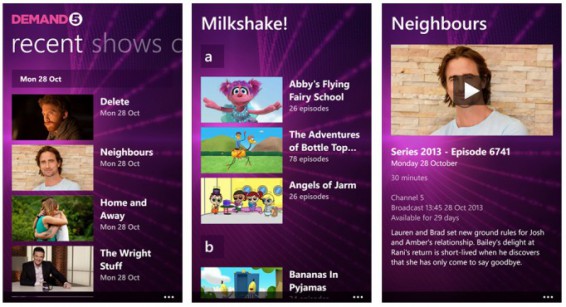 I'm going to mention a couple of things that could send your head into a spin right now. First of all, it's the sheer fact that people want to download an app which will let you re-watch Channel 5 programmes (such as … errr.. Neighbours and … ummm.. Eddie Stobart: Trucks & Trailers). Second, it's the fact that the Windows Phone app is now available.
For so long we've seen stores, newspapers and TV shows advertising their Android and iPhone app, but the Windows Phone version is no-where to be seen. Now we've got Demand 5, complete with Channel 5, 5* and 5USA content, so you can gorge yourself on The Wright Stuff, Celebrity Super Spa, "Got Thin – Got Fat Again" and "Worlds Most Pampered Pets". Oh yes.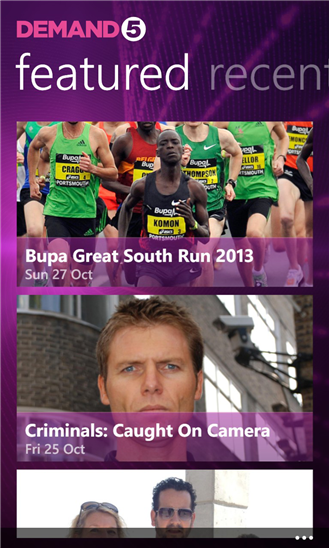 Crank up your Windows Phone and head here for the details. WiFi is recommended on this one.
So the question then. Is Windows Phone finally getting some traction?