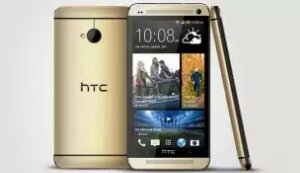 Remember the £2700 'real gold' HTC One? Well, this one's more of a cheaper 'champagne' version.
HTC has announced a new "golden" version of the HTC One to go alongside the silver, black, red and blue versions.
In this version the aluminum chassis has been treated with a "champagne" color, similar to the "gold" iPhone 5s. Inside, it's basically the same handset we've been using since the spring, with a Snapdragon 600 CPU, 1080p display and Android 4.3 plus HTC Sense 5.5.
The gold HTC One will be released across Europe "with a number of partners," HTC says, adding that details of local availability will be revealed later today.
More detail below.