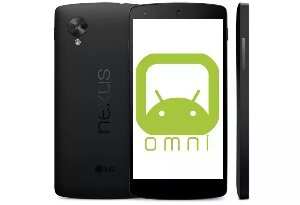 Are you a Nexus 5 owner? Are you into the custon ROM scene?
Well if you are like me (my N5 was just a few mere hours old before the bootloader was unlocked and the device rooted).
Google Nexus 5 owners looking to get in on the fun: Android 4.4-based OmniROM is available for your device.
Thanks to XDA recognised contributor mithun46 and Senior Recognized Developer XpLoDWilD, an official alpha build of this ROM is available for the device
Despite being a very early release, almost everything seem to be working, most likely because Nexus 5 has native Android 4.4 support. The only noticeable bug is lack of data for the US carrier Sprint.
But leave your worries behind, a flashable zip provided in the original post with patched files can fix this issue in mere seconds.
It's worthy mentioning that Omni for Nexus 5 is one of the first builds based on KitKat. Android 4.4-based Omni still lacks a few of major features previously seen in Omni's Jellybean releases, but it's just a matter of time before they are ported and new features added.
Head here to the ROM thread to give Omni for the Nexus 5 a shot.