Motorola yesterday started rolling out the Android 4.4 Kitkat update to Verizon customers in the US. Whilst this is quite big news in terms of the speed that Motorola have actually implemented the update what is causing more of a stir, particularly amongst the more vociferous Nexus fans, is the fact that the Nexus 4 is still yet to get an OTA update.
Well, the fanboys can now pick up their toys and put them away, the news that they have been waiting for has arrived. The Nexus 4 OTA rollout has begun.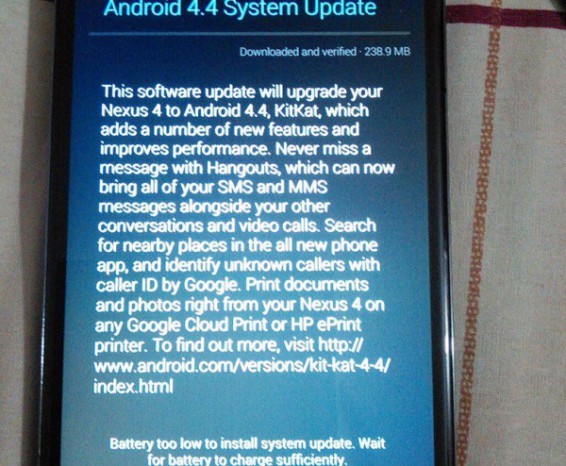 Bringing the new printing options, updated dialler and a few other goodies, the updated OS will be coming to a Nexus 4 near you soon.
Now, i'm off to throw some more toys as my Nexus 4 still doesn't seem to want to update…..