Google have just updated the Play store and the different colour bumper cases are now on sale here in the UK and in other countries.
At the moment the Black is still 'coming soon' but the Grey, Red and Yellow are all in stock and shipping within 1-2 business days. Oh and yes, they are £24.99.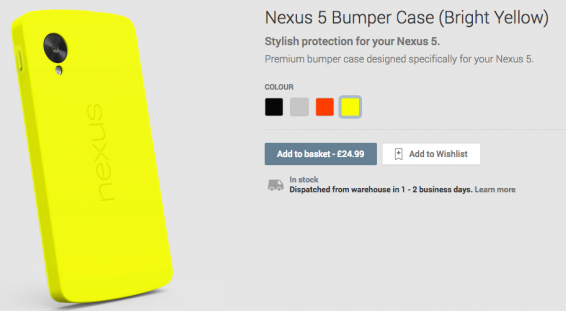 These bumper cases also allow the wireless charging feature to work still which is a great move considering you are getting great protection for your phone without losing one of the great selling points of the new Nexus.
The cases are in stock right now over on the official Google Play site so use the links below and get your order in before they sell out.
Links – Black  –  Red  –  Grey  –  Yellow