Star Wars: Tiny Death Star is a game developed by NimbleBit and Disney Mobile and published by LucasArts. It is a business simulation game, based on Tiny Tower a previous hit for NimbleBit.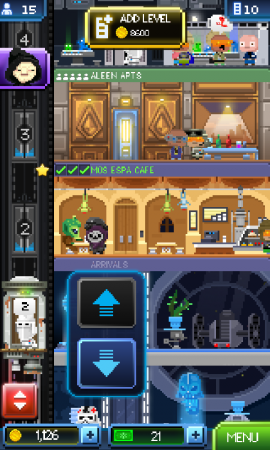 The Emperor has tasked Darth Vader with constructing the Death Star, according to his nefarious plans. This means adding various levels, residential for bitizens and then recreational, service, food and retail to earn credits to help you buy more levels. Each level is named after a famous part of the Star Wars universe, eg the Mos Espa Cafe. As you gain more levels you will get visits from VIPs who may speed up construction, increase sales on a level or allow you to have more stock on a level.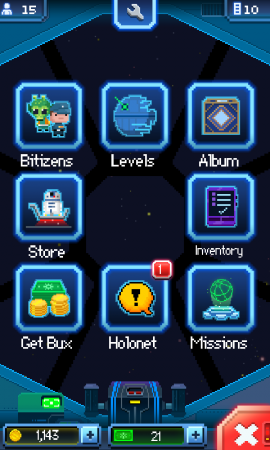 You will also be required to build Imperial levels which include interrogation rooms, blast shields and superlaser controls.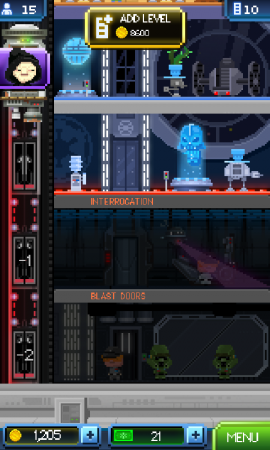 All this is displayed in a cute cartoon 8 bit style, so whilst at times the game can get repetitive or boring waiting to get enough credits to afford more levels the graphics keep it fresh and if you're a Star Wars fan then it is well worth a free download. It is a freemium game but you really don't need to buy anything unless you are hugely impatient. The game is available for iOS, Android and Windows Phone at the links below.