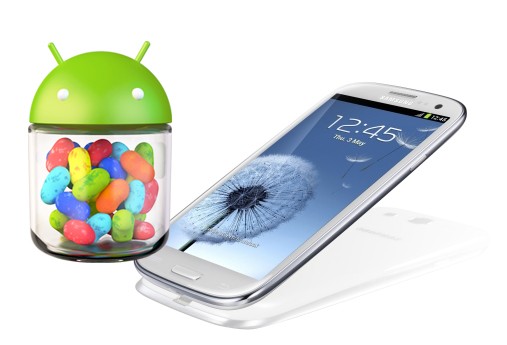 The global rollout of Android 4.3 Jellybean to Samsungs previous flagship handset the Galaxy S3 has begun.
According to Samsung dedicated site Sammobile the rollout began with unlocked UK devices and has not started to be seen on devices in South Korea.
The list of changes and new features is extensive:-
– GALAXY GEAR Support
– TRIM Support (Makes the device much faster)
– Core UI elements updated to the ones on the Galaxy S4 (Galaxy S4′s theme all over)
– New Samsung Keyboard
– GPU drivers have been updated (Higher GPU benchmark scores)
– New Lockscreen: Multiple Widgets, improved ripple effect than Android 4.1.2, ability to change clock size and set a personal message
– New Screen modes (From S4): Adapt Display and Professional Photo
– Daydream
– Driving mode
– Actionable notifications
– Move-to-SD-card feature
– New Camera mode : Sound and Shot
– New Additions in Notification Centre
– Completely revamped Settings UI (Tabbed interface – Exactly like the Galaxy S4)
– Implementation of Voice controls (Let's you control various parts of the phone using voice commands – Galaxy S4 feature)
– New Samsung Apps: Calculator, Clock, Contacts, Gallery, Music
– Full screen Samsung apps
– New S-Voice (from Galaxy S4)
As usual the update is an Over the Air update however you can update via Kies if you so choose.
Have you received the new update?  Let us know your thoughts in the comments below.