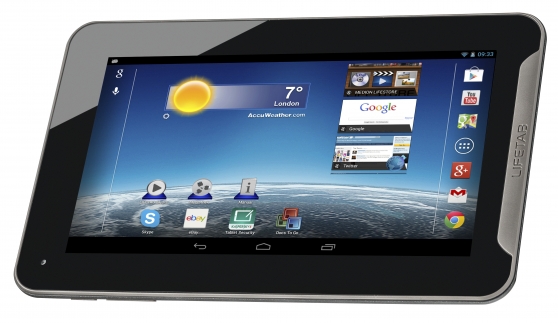 Cheap tablets. There's a skip-full down at your local supermarket. Often it's hard to find out which ones are any good. Now there's another one, and this time it's from Medion, who are a German consumer electronics company.
This 7″ (1024×600) Litetab E7310 weighs 305g and is powered by Android 4.1. It has a 1.4 GHz dual-core CPU and packs the usual WiFi and Bluetooth. There's 8GB of on-board storage and you can whack a microSD card in the side for an additional 64GB of storage.
The tablet has a 2 megapixel shooter at the back and a 0.3 megapixel one up front. It'll be available in your local Asda for just £77 from Friday. However, there's something to perhaps swing it for you. They're offering a 2 year warranty for you too.