TV catchup apps are pretty damn useful, with the move towards official apps from each channel being the way forward apparently. Last night UK channel "Channel 4" released their TV lso catchup app. Which allows you to watch channel 4, E4 and More4. Streaming only works via WiFi so you unlimited mobile data people are stuffed, the app also has parental controls allowing you to restrict what your kiddies/husband get to watch.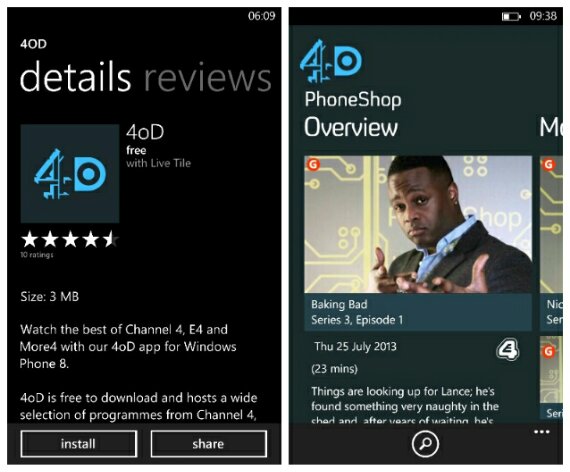 Watch the best of Channel 4, E4 and More4 with our 4oD app for Windows Phone 8.

4oD is free to download and hosts a wide selection of programmes from Channel 4, E4 and More4. Shows are available to watch free of charge, with no limit to the amount you can watch. Streaming is accessible via WiFi networks in UK and Ireland.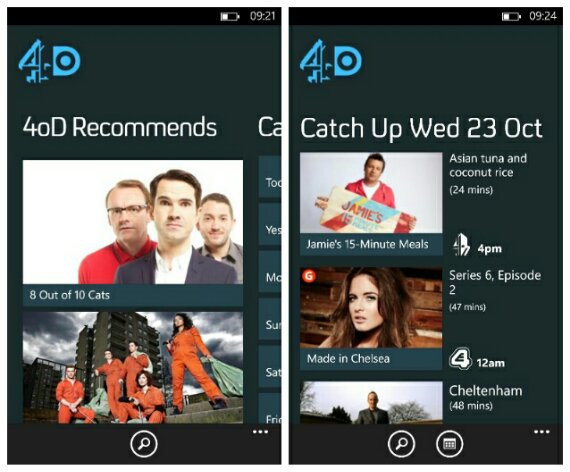 Features:
– Free to download
– Wide selection of shows from Channel 4, E4 and More4
– Huge 30-day catch up window
– Some of the most memorable shows from the last 30 years
– Free and unlimited access to content
– Streaming accessible over WiFi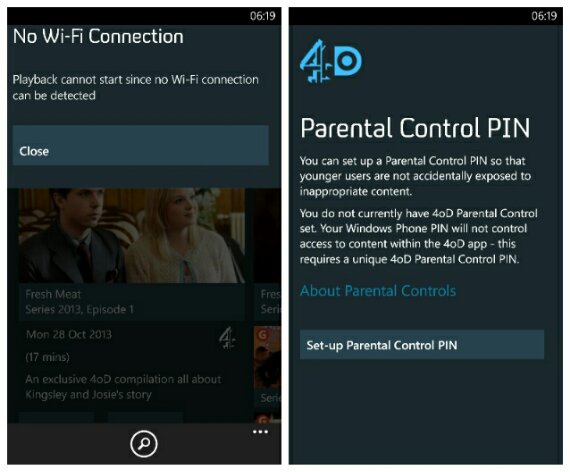 So that's another app on the list of missing apps ticked off, well done Channel 4. Just head over to the link below to install it.
Windows Phone Store Link – 4oD