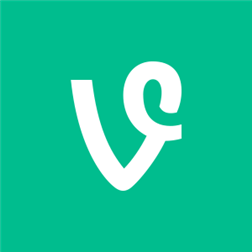 Vine, the six second video service that originally launched on iOS followed by Android is finally available for Windows Phone.
Windows Blog made the announcement early yesterday saying "The popularity of Vine, a mobile service for shooting and sharing six-second looping videos, is nothing short of astonishing: In barely a year it's already amassed more than 40 million registered users. Equally astonishing is just how much meaning and creativity Vine's community of micro-auteurs has squeezed from the medium"
Also included is the ability to use Vine with Live Tiles, when the app is posted to your start screen you can see when a new video is posted by followers.  You can also pine Vine members or channels as Live Tiles too.
The Windows Phone version of the app also makes nice use of Live Tiles. When your pin the app to your Start screen you'll see when followers post a new video. You can also pin individual Vine members and channels as Live Tiles for faster access.
This now means that Vine is now available across the three major platforms so whichever handset you use there is no excuse for not posting a video of your baby falling over or your cat running across the room so get sharing!
Vine is available free from the Windows Phone App Store for handsets running Windows Phone 8 or above.