The supermarket chain have slashed prices on their range of posh "Finest" tablet cases. There's a fairly sizable range to choose from and they make rather nice presents too.
Whilst looking for my "special cream" I found these. Firstly, this canvas iPad Mini car is down from £15 to just £6..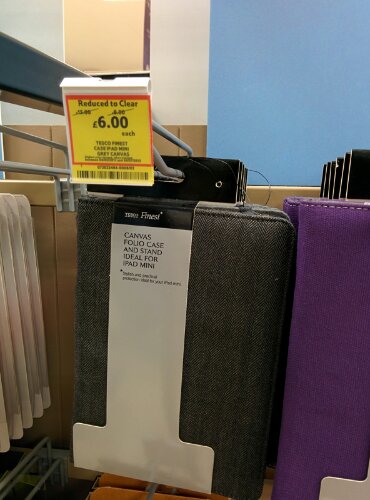 Meanwhile, this brown leather iPad / iPad 2 case was £25 and is now only £16.50..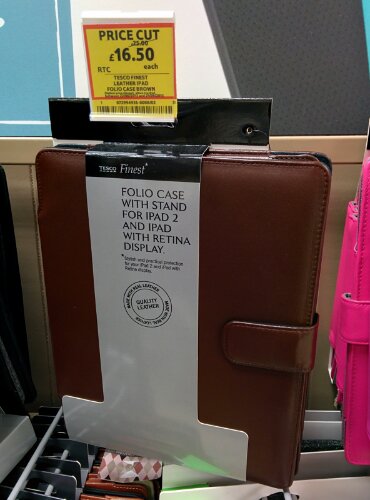 There's more deals below, and they all seem to be pretty decent quality too, so pop down their gadget aisle next time you're getting a loaf of bread. Remember, this festive season it's all about protection..