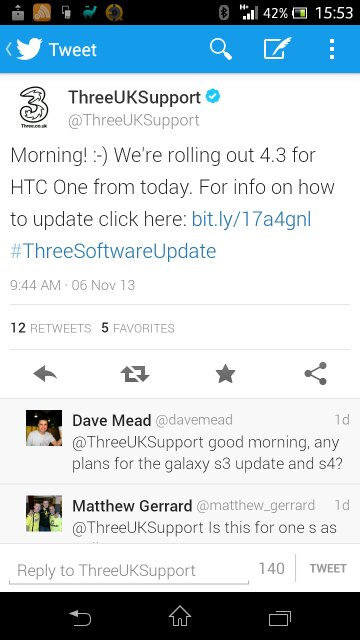 Three have announced that their HTC One handsets will be getting Android 4.3 today, so go check for updates if you're still waiting.
If you have problems, check this Three support page for help and guidance through the update process. It's also probably best to use WiFi to grab the software.
Let us know how you are getting on with this new update.