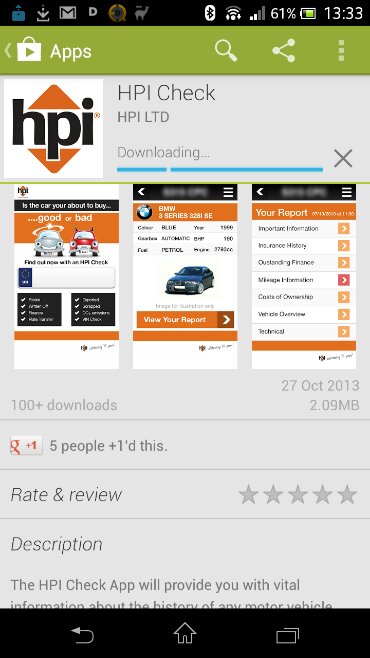 Buying a second-hand car is always a bit of a minefield. Finding the right one is tricky enough, but even after going to have a look there's still the chance that the car could have outstanding finance or mileage issues on it. How are you supposed to know if someone has "tweaked" the mileage?
If this is your situation, give the official HPI Check App a spin. It'll give you the model details plus the colour, gearbox, fuel type, age, BHP and engine size that is recorded against the car for free. Then, for £16.99, you can get a comprehensive histoty check with data sources from the Police, DVLA, finance and insurance companies, garage and the HPI National Mileage Register.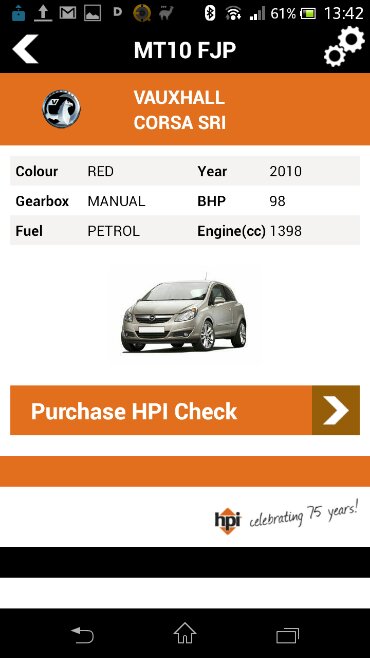 Although £16.99 might seem a lot it's a small price to pay to be sure that your vehicle isn't a "wrongun", and it's actually cheaper that their usual £19.99 web-check. You can get the Android or iPhone version.
If nothing else, you can at least (for free) see if the your neighbours' new car has a bigger engine than yours. 😉