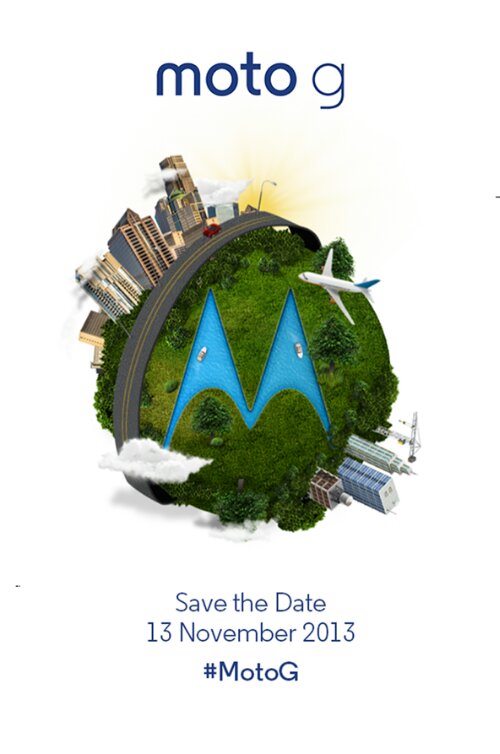 As we head into the festive period Motorola look to have a little surprise for us. They're not telling us a great deal at the moment, other than the fact that we should stand by for further details on Wednesday 13th November.
However, a leak has possibly already shown off the spec, which you can see below. The Moto G is said to include a 1.2GHz quad core Qualcomm CPU, a 5 megapixel shooter and 8GB of storage. It's also rumoured to have a 4.5″ 1280×720 display with Android 4.3.
GSMArena have posted an image and a price of £135 on PAYG, but we're now hearing of some slightly better specs and different prices from elsewhere, so we may have to wait for a week to get more concrete details.