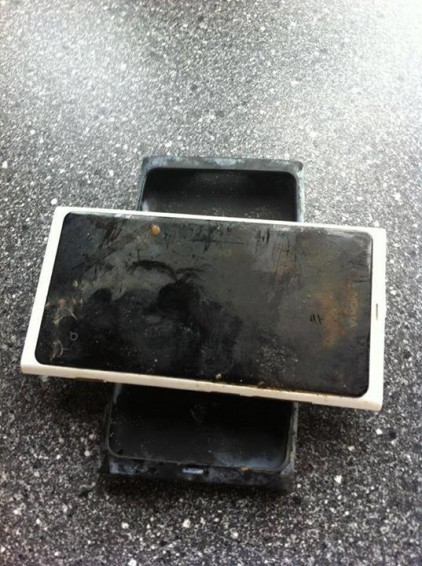 Drop your phone in a lake and, well, you're pretty much stuffed. However, Roger Nilsson found his Nokia Lumia again some three and a bit months later.
There it was, jammed between two rocks at low tide. Roger snapped a picture of it and sent his story to the Nokia Sweden Facebook page. He tells us that…
I took it home and started to clean it as best I could, (there were) shells and sh*t on (the) display, green goo around the entire phone and some other stuff. (I) let it dry on a radiator and then I put the charger cable in..

Imagine my surprise when it boots up as usual! Everything works just like before, the camera is great, battery life is two days and so on.
Now, this is a phone which isn't sold as being waterproof, and to retrieve if after so long then have it work perfectly – well, that's something quite surprising indeed.