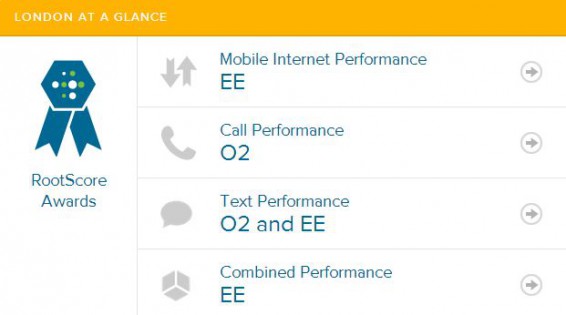 RootMetrics have been busy testing the performance of EE, Vodafone, O2 and Three. They've done 86,000 speed tests and London has shown some great speeds from EE.
EE customers in the London area received speeds which were around 10MBps faster than any other operator. The average download speeds were 19.3Mbps and the average upload speeds were 12.9Mbps.
EE, of course, had a big head-start with their 4G roll-out, but O2 and Vodafone have increased their London speeds quite significantly, with a doubling of speeds since the launch of their 4G services just two months ago.
Voda seems to be providing download speeds of 9.5Mbps and upload speeds of 4.7Mbps on average, with O2 kicking out 7.1Mbps down and 3.7Mbps up.
More details below..