Orange have today announced two new own branded handsets for the European market.
The Orange Yumo and the Orange Hiro are being launched " in response to customer demand for sophisticated smartphones at a more accessible price" although there are no plans to launch them here in the UK.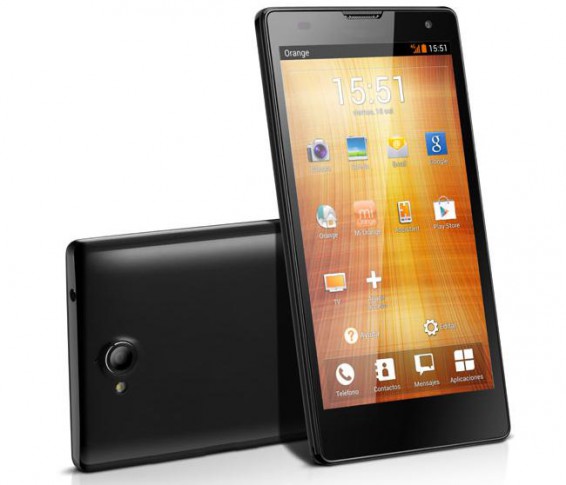 The Yumo is a 4G enabled handset running Android 4.1.2 and is powered by the Qualcomm MSM8930 dual-core 1.2Ghz chipset, it has HD Voice and 8GB memory expandable with Micro SD.  It has a 5" IPS HD display (1280 x 720).  Featured are the rear 8MP camera and a front 1MP snapper.  The rear camera has 4x digital zoom, an LED flash and integrated autofocus.  Video capture is 1080p at 30fps.  The ususal bluetooth, GPS, and Wi-Fi are also onboard.  The battery is a 2400mAh offering.

The Hiro has slightly weaker specs, running Android 4.2, it has a Mediatek MT6572 dual-core 1.3Ghz chipset, HD Voice and 4GB memory expandable with Micro SD.  The screen is a  4.3" LCD IPS HD display (854×480) and the rear camera is 5MP whilst the front is 0.3MP.  4x Digital zoom is included as is an LED flash and integrated autofocus.  Video capture is 720p at 30fps.  The battery on the Hiro is 1700mAh.
These devices come hot on the heels of the news that Orange own branded smartphones out sell any other handsets in varying regions across Europe.
   In summer 2013, the Orange Daytona smartphone sold 50% more than all other phones sold by Orange in Spain, whether feature phones or smartphones, outselling all other mobile brands

·         Likewise, the Orange Nivo was the best-selling smartphone in Romania, driving a significant jump in smartphone adoption in the country

o   Smartphone adoption is growing in Orange Romania, and smartphone sales saw a year on year increase of 101% amongst Orange customers due in part to the popularity of the Orange San Remo and Orange Nivo

·         Globally, the market share of Orange smartphones has increased by nearly 40% year on year – and Orange smartphones are one of the fastest growing brands sold by Orange across its footprint.