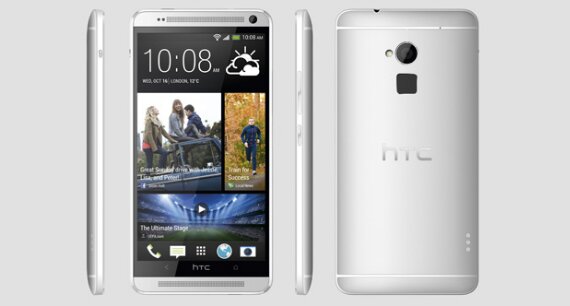 It doesn't seem like long ago since we were all getting excited about the leaks of the HTC One Max, it's now just about to be available SIM Free. Mobilefun have just got stock today. It is available for the price of £599.99 here.
The HTC One Max marks the move of HTC into the oversize phone market. Offering an arguably more premium offering than the likes of Samsung and Huawei with their giant phones. If you fancy reading our review of the One Max it's here.
Along with the handset Mobilefun also have a growing range of in stock cases and accessories
If you don't mind waiting a few days you may get a slightly better deal. The following companies will be getting stock tomorrow ish.
Clove for £489.99 and Handtec for £587.99 I'll add more details as I find them.