Since Google killed off their own RSS service third party apps and services for keeping up on your RSS feeds have been regularly cropping up. The latest being Flyne, it's by the developer who made the hugely popular Falcon Pro Twitter app.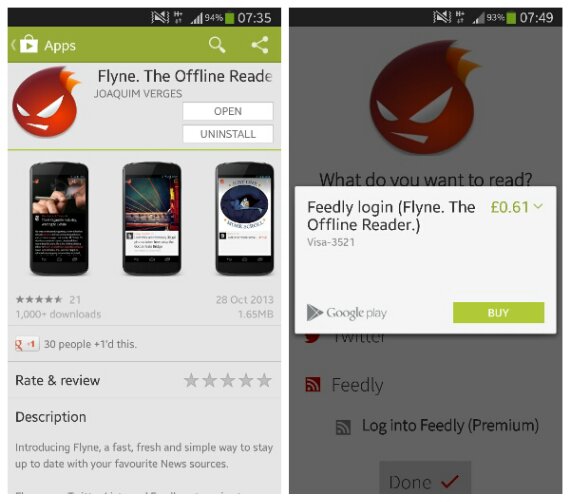 Flyne acts as an aggregator for Feedly, RSS, Twitter and popular feeds. Allowing you to create a personal news reading experience.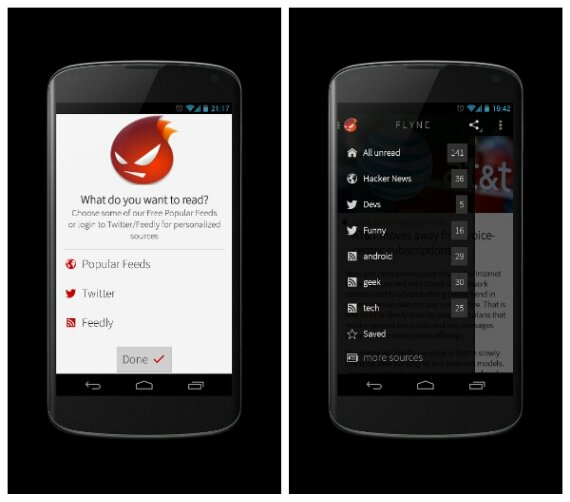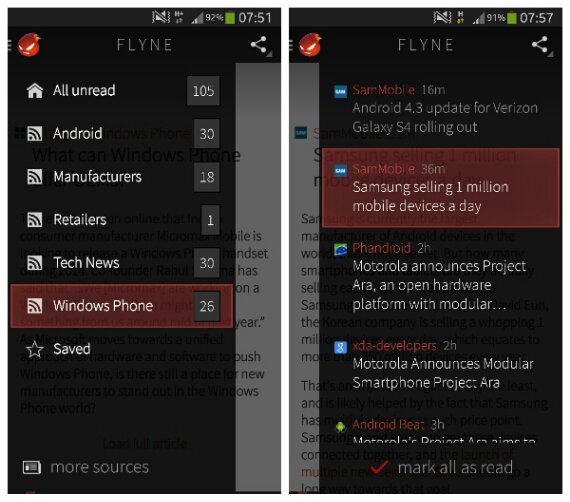 Introducing Flyne, a fast, fresh and simple way to stay up to date with your favourite News sources.
Flyne uses Twitter Lists and Feedly categories to provide you with news on real time from the most famous blogs, to your most trusted friends.
Flyne fetches FULL Articles from Twitter for offline viewing, and displays it in a clean, mobile friendly format.
Flyne presents articles like a magazine, page per page, allowing you to flick through titles and full screen pictures for the best reading experience.
Enjoy the preloaded Popular lists for free to try it for yourself.
The in app purchase allows you to use your personalise the news sources and unlocks the full potential of Flyne:
* Login with your Twitter account
* Login with your Feedly account
* Get your own feeds as beautiful, offline magazines
The app itself is available for free on the link below. Although to link to your Feedly or Twitter accounts you'll need to buy the in app purchase. At the moment the app is a little limited in functionality, but I'm sure more features will get added in as time goes by.
Google Play Store Link – Flyne