Popular twitter account @evleaks has just posted a press photo of a white Nexus 5 with the words 'in white  11/1'. Now, if you look at that date in UK format it'll mean 1st November …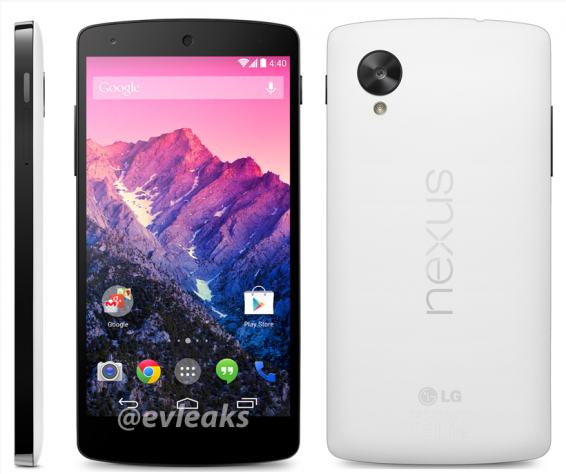 With so many leaks of this device, we were hoping to have an official launch date already confirmed by now, but it looks like we might find out more in just a few days.
We did see leaks of an all white Nexus 5 about a week ago but it looked fake and many people did not like this idea, however if the image above is real we are looking at a white back and black front which does look rather nice.
Fingers crossed we get some official information shortly