Do you often wonder whether you are truly happy? Well now you can get an app to help you find out…..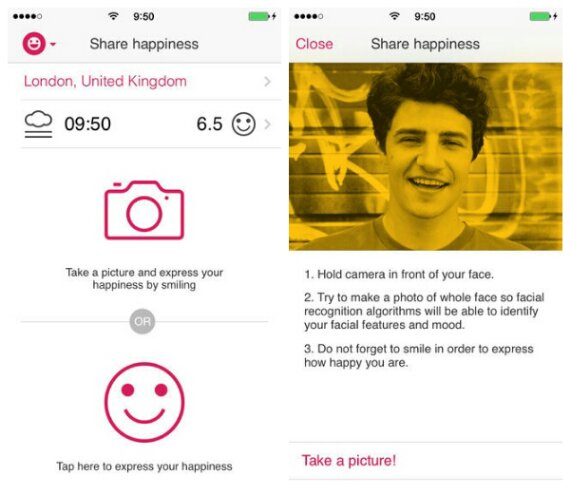 Yes an app will help you work out if you're happy. Unfortunately it's an iPhone exclusive for now, so I'm going to have to wait a while before I can find out.
The app was developed by the Lemon Labs Company and scans a person's face to determine the user's mood. In addition to the usual method of use, when a person rates his happiness level on a scale from one to ten, the app user will be able to determine their own or their friends' happiness level just by taking photos of their own or their friends' faces.
The app seems to want to create a worldwide city happiness League.
The residents of 123 cities around the world can already capture their moods. The users can see the world's top five positive cities and the world's top five negative ones, and they can share their results in social networks. A Happy Barometer app for mobile devices using the Android platform will appear in the near future.
If you're intrigued by the whole happiness thing, head over to the link below. It's free also.
Think about this though. It's an app that, if you smile, tells you that you're happy. I think it's made by ShockinglyObvious Ltd.
iTunes App Store Link – Happy Barometer