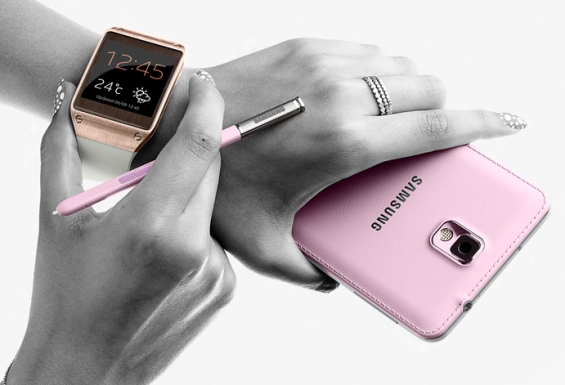 When Samsung announced the Galaxy Note 3, the Galaxy Note 10.1 (2014 edition) and the Galaxy Gear they basically said that if you wanted to use their fancy new Smartwatch you'd have to buy one of their fancy new devices, understandably Galaxy S4 and Note II owners were a little annoyed.
Well they seem to have done a bit of a u-turn and this morning they've sent out a press release advising of the new details.
Galaxy Gear will be available for use with Galaxy S4, S III, and Note II through the Android 4.3 (Jelly Bean) update
The S4 update is sort of rolling out already, the Note II and Galaxy SIII updates are nowhere to be seen. They also they said the following:
Samsung will also extend Galaxy Gear compatibility to other GALAXY devices – including Galaxy S4 mini, S4 Active, Mega 5.8, Mega 6.3, and S4 zoom – through a separate software update beginning at the end of October
JK Shin the Samsung CEO had the following to say about the u-turn
"Extending Galaxy Gear compatibility to more Galaxy devices reflects our deep commitment to continuing to deliver enriched mobile experiences to our consumers,"

"Through a significant effort to enhance and enrich the Galaxy experience, Samsung continues to empower our users in their mobile lives and enable smart freedom with Galaxy Gear."
So definitely not the fact that sales of the Galaxy Gear have been poor. So it's good news for Samsung owners throughout the land, they can go out and spend £250 on a watch after all.