Air Hockey is one of those games I often install on my phone, it's quick easy and you can play for a minute or two or for hours. Blugri the developers behind Jungle Mamba, Sudoko, Freecell, Solitaire, spider and some others, have released their take on the classic Air Hockey game. The best bit is that they have added two player mode, so you can give a wife or child a good beating at it.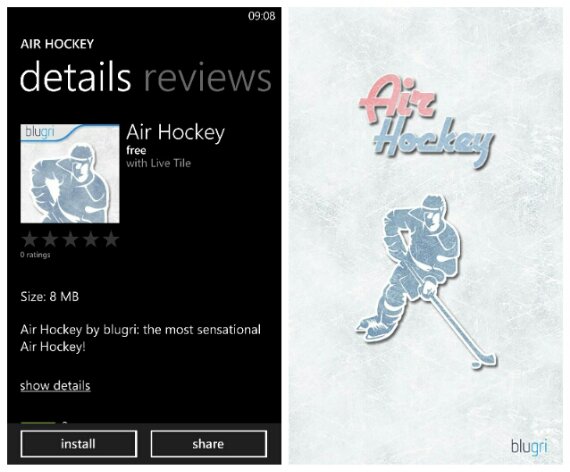 Air Hockey by blugri: the most sensational Air Hockey!

This game features the coolest graphics and animations, the most realistic physics and an extremely smooth gameplay.

Challenge a friend or play against a virtual opponent.

Choose between 3 difficulty levels. Score fast goals and become Air Hockey champion!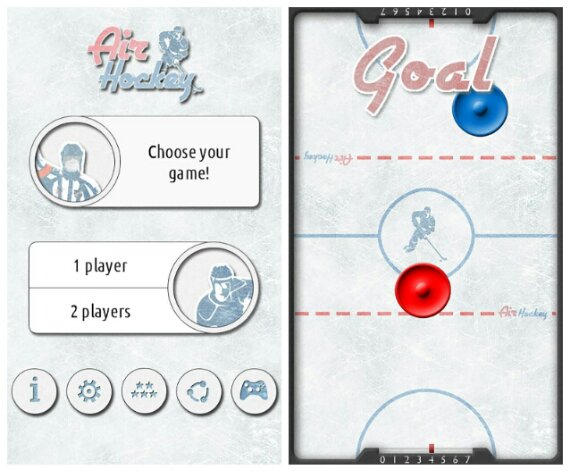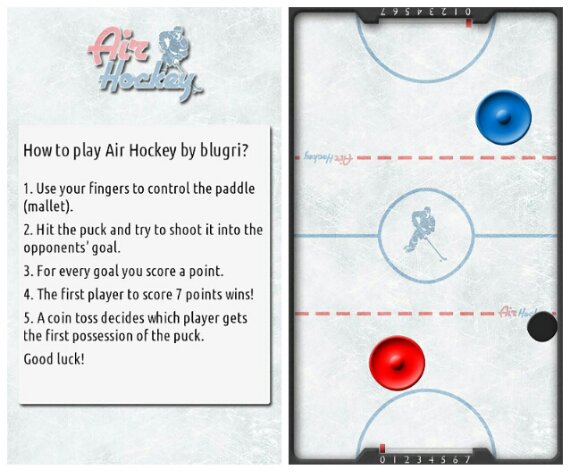 The is free and ad-supported, available on the link below. It's good wholesome fun, as long you don't take beating your wife and kids too far.
Windows Phone Store Link – Air Hockey